Book Recommendations
We know you'll be missing our school library - maybe you could write a list of what you'd like to read once you're back?
Branching Out
If you are looking for book recommendations for your children, who have been enjoying a particular series, these fantastic documents put together by 'Books for Topics' are full of ideas.
Reading Roads
A selection of books recommendations from a range of genres covering Key Stage 1 up to Key Stage 3.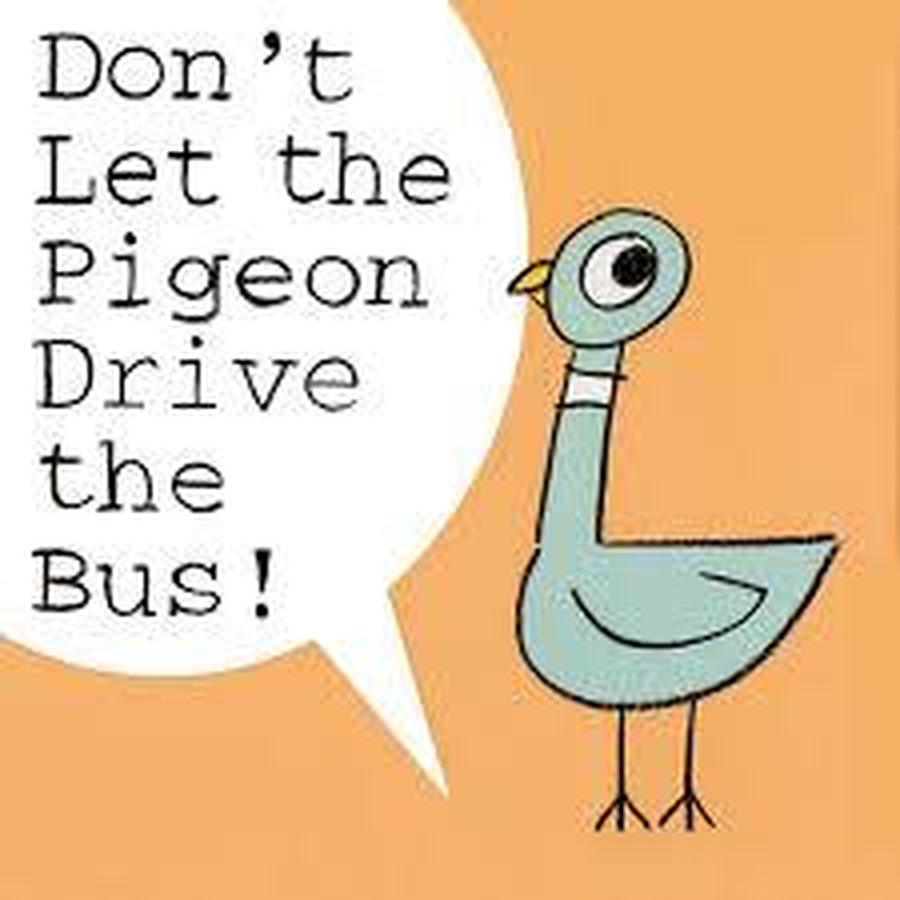 When the driver leaves the bus temporarily, he gives the reader just one instruction: "Don't let the pigeon drive the bus!" But, boy, that pigeon tries every trick in the book to get in that driving seat: he whines, wheedles, fibs and flatters. Will you let him drive?
Other books in this series:
Grumpy Frog is not grumpy. He loves green, and he loves to hop, and he loves winning. But what happens when Grumpy Frog doesn't win, or encounters - horror of horrors - a Pink Rabbit?
Join Grumpy Frog as he learns about compromise and tolerance, friendship and the power of saying sorry.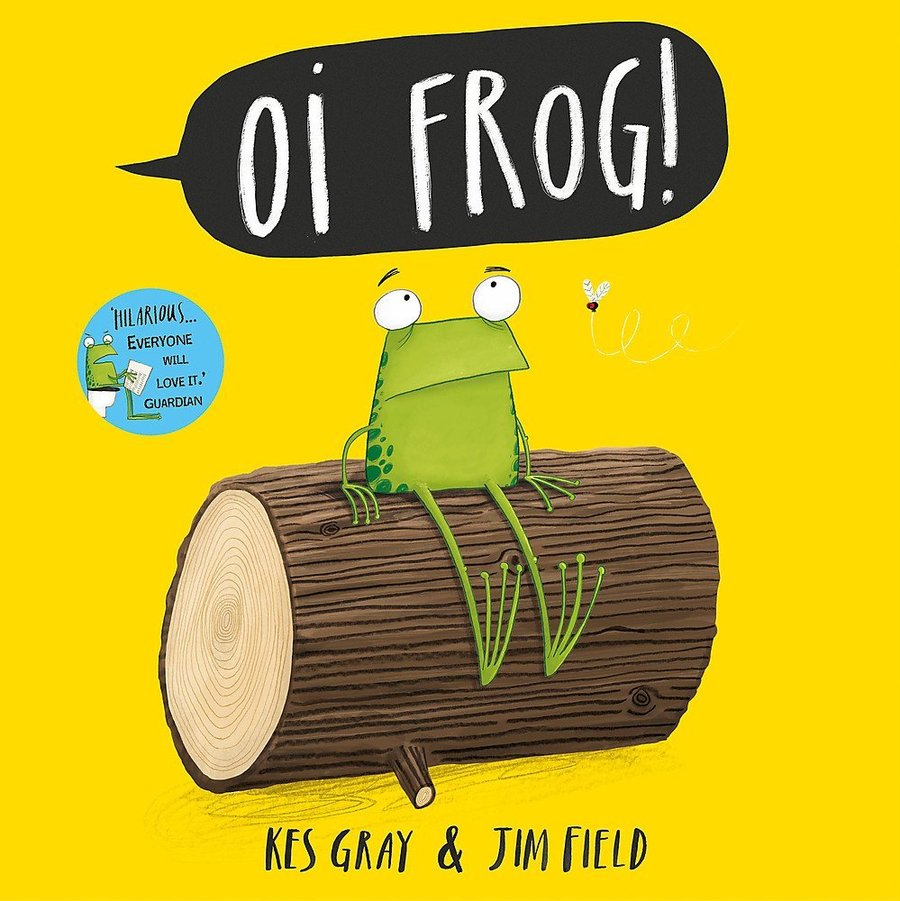 Jam-packed with the silliest of animals, this bestselling rhyming story will have the youngest of readers in fits of laughter!
Cats sit on mats, hares sit on chairs, mules sit on stools and gofers sit on sofas, but Frog does not want to sit on a log! Jam-packed with animals and silliness, this original rhyming story will have young children in fits of laughter.
Other books in this series:
Oi Dog!

Oi Cat!

Oi Duck-billed Platypus!

Oi Puppies!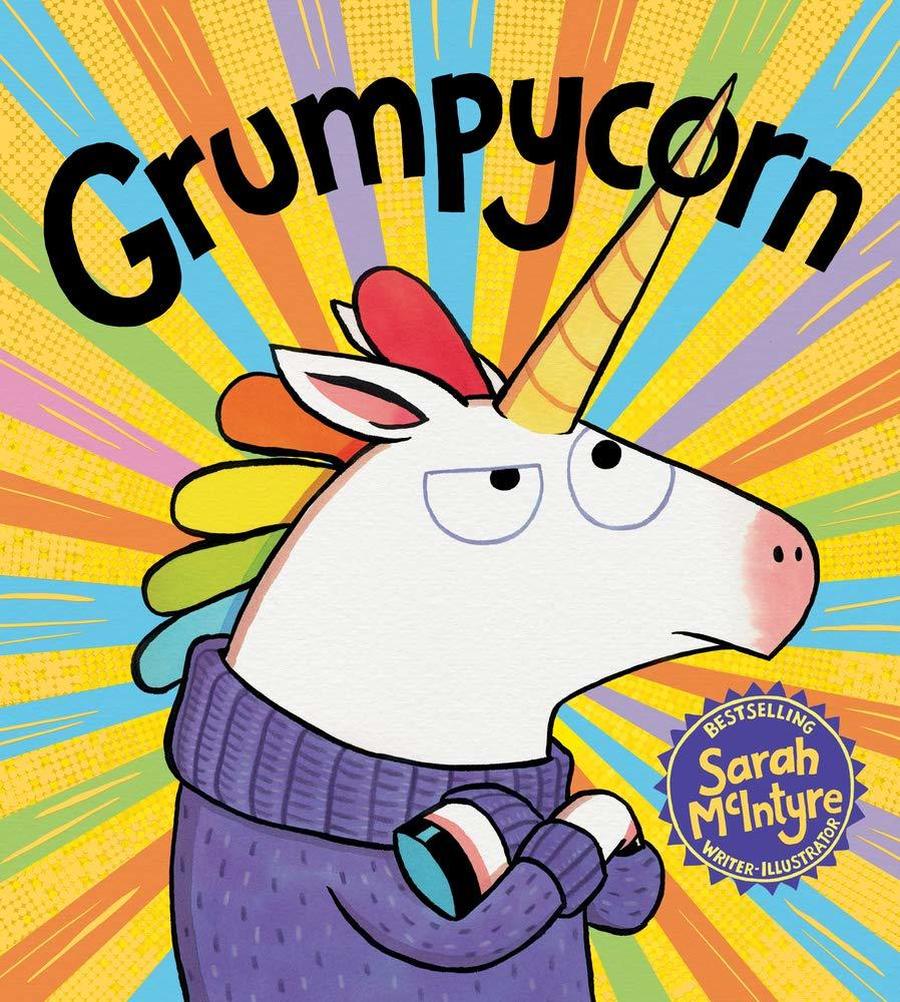 Unicorn wants to write the most fabulous story in the world. He has a fancy notebook. A special fluffy pen. He has everything just perfect. But Unicorn has NO IDEA what to write! When his friends try to join in, will Unicorn turn into a ... GRUMPYCORN?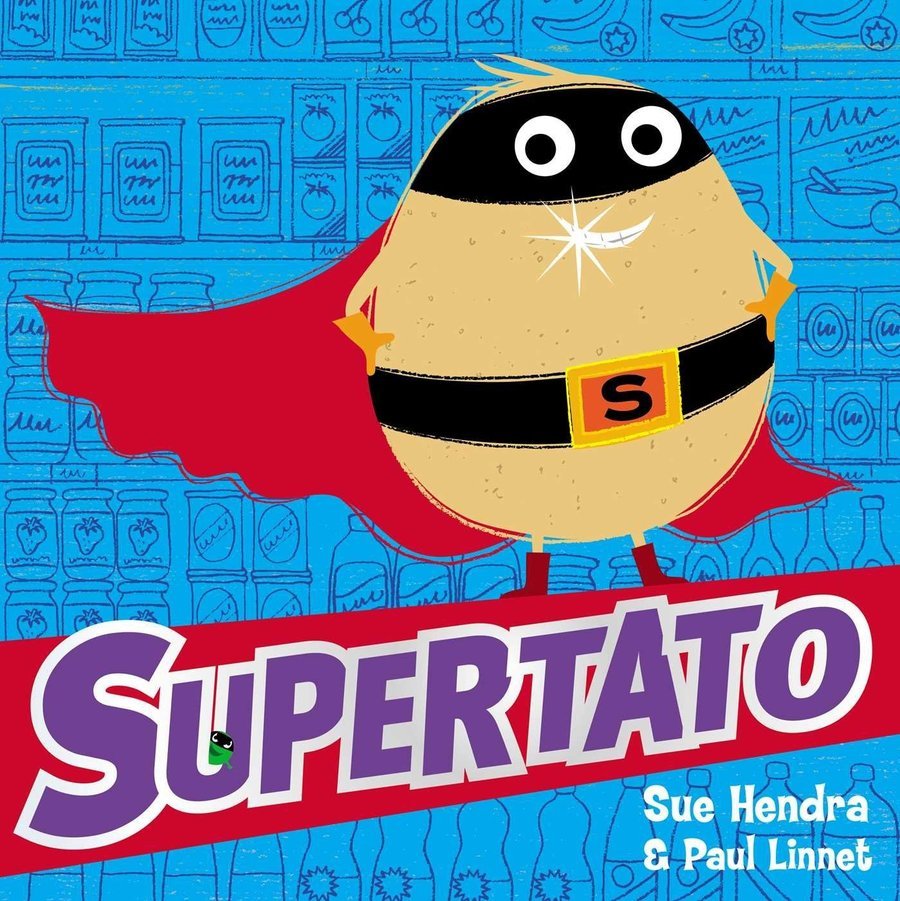 Meet Supertato! He's always there for you when the chips are down. He's the superhero with eyes everywhere - but now there's a pea on the loose. A very, very naughty pea. Has Supertato finally met his match?
Other books in this series:
Supertato Veggies Assemble

Supertato Run Veggies Run

Supertato: Evil Pea Rules

Supertato Veggies in the Valley of Doom

Supertato Carnival Catastro-Pea!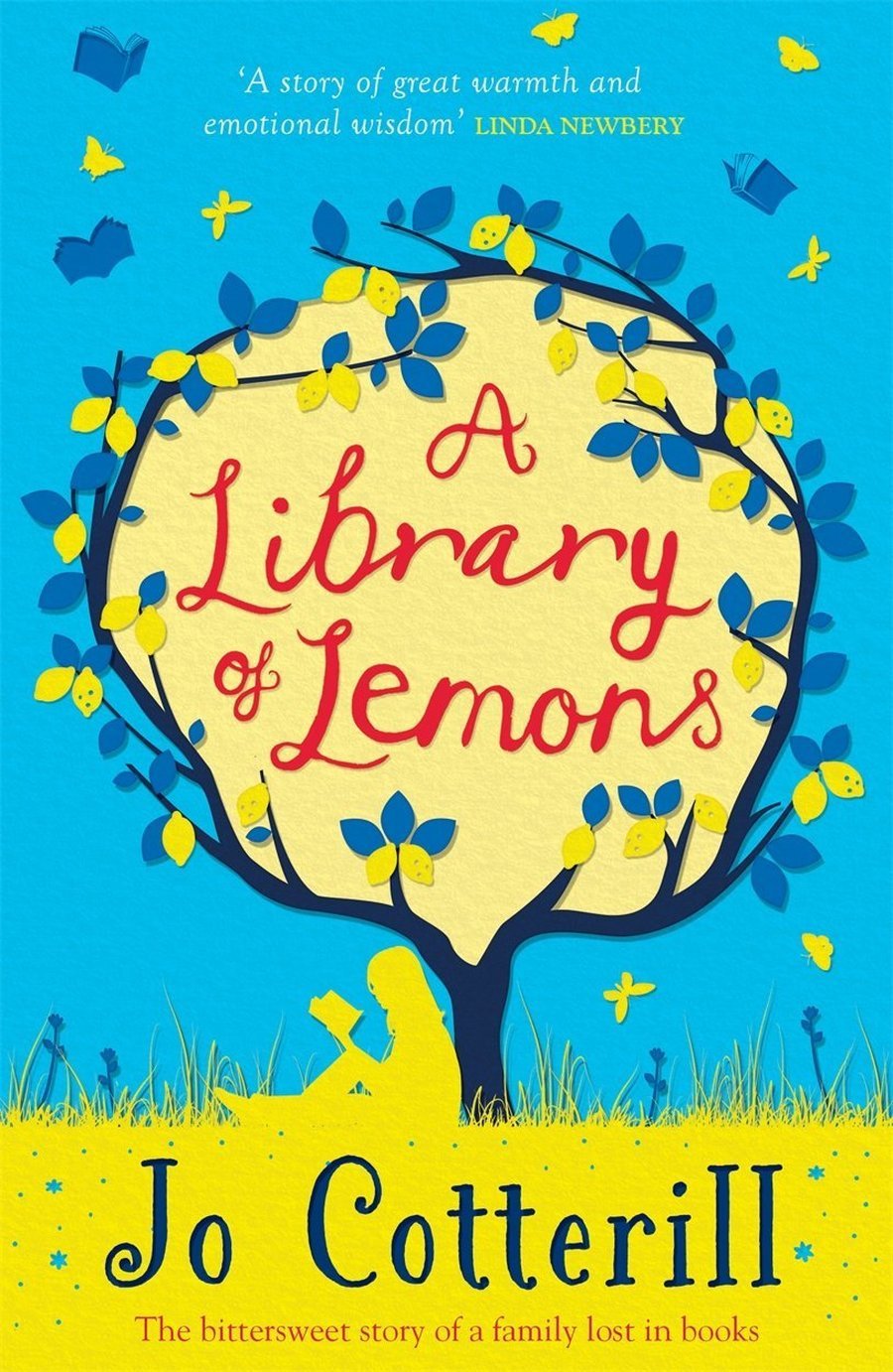 Calypso's mum died a few years ago and her emotionally incompetent Dad can't, or won't, talk about Mum at all. Instead he throws himself into writing his book A History of the Lemon. Meanwhile the house is dusty, there's never any good in the fridge, and Calypson retreats into her own world of books and fiction. When a new girl, Mae, arrives at the school, the girls' shared love of reading and writing stories draws them together. Mae's friendship and her lively and chaotic home - where people argue and hug each other - make Calypso feel more normal than she has for a long time. But when Calypso finally plucks up the courage to invite Mae over to her own house, the girls discover the truth about her dad and his magnum opus - and Calypso's happiness starts to unravel.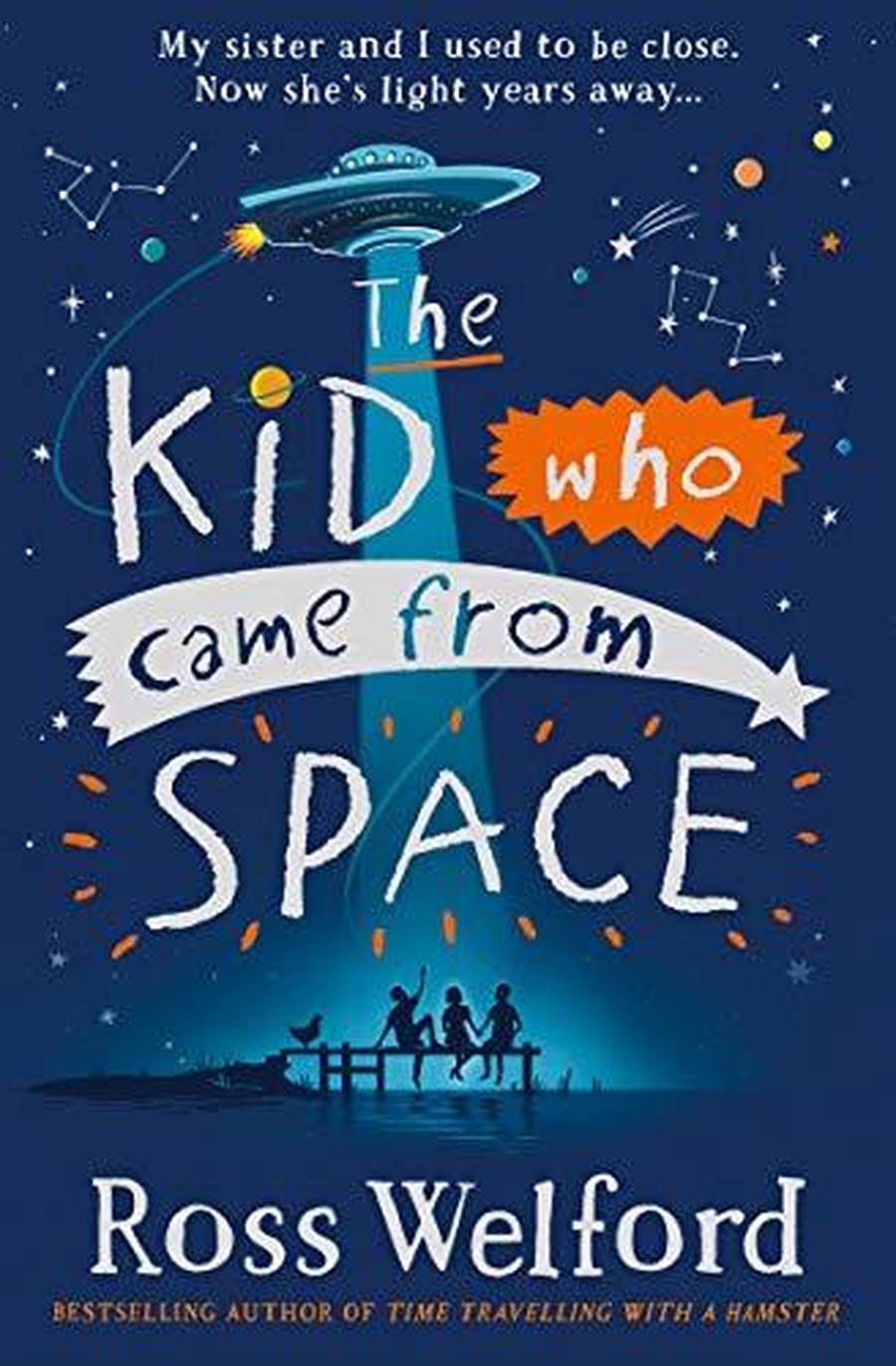 A small village in the wilds of Northumberland is rocked by the disappearance of twelve-year-old Tammy. Only her twin brother Ethan, knows she is safe - and the extraordinary truth of where she is. It is a secret he must keep, or risk never seeing her again.
But that doesn't mean he is going to give up.
Together with his friend Iggy and the mysterious (and very hairy) Hellyann, Ethan teams up with a spaceship called Philip, and Suzy the trained chicken, for a nail-biting chase to get his sister back...that will take him further than anyone has every been before.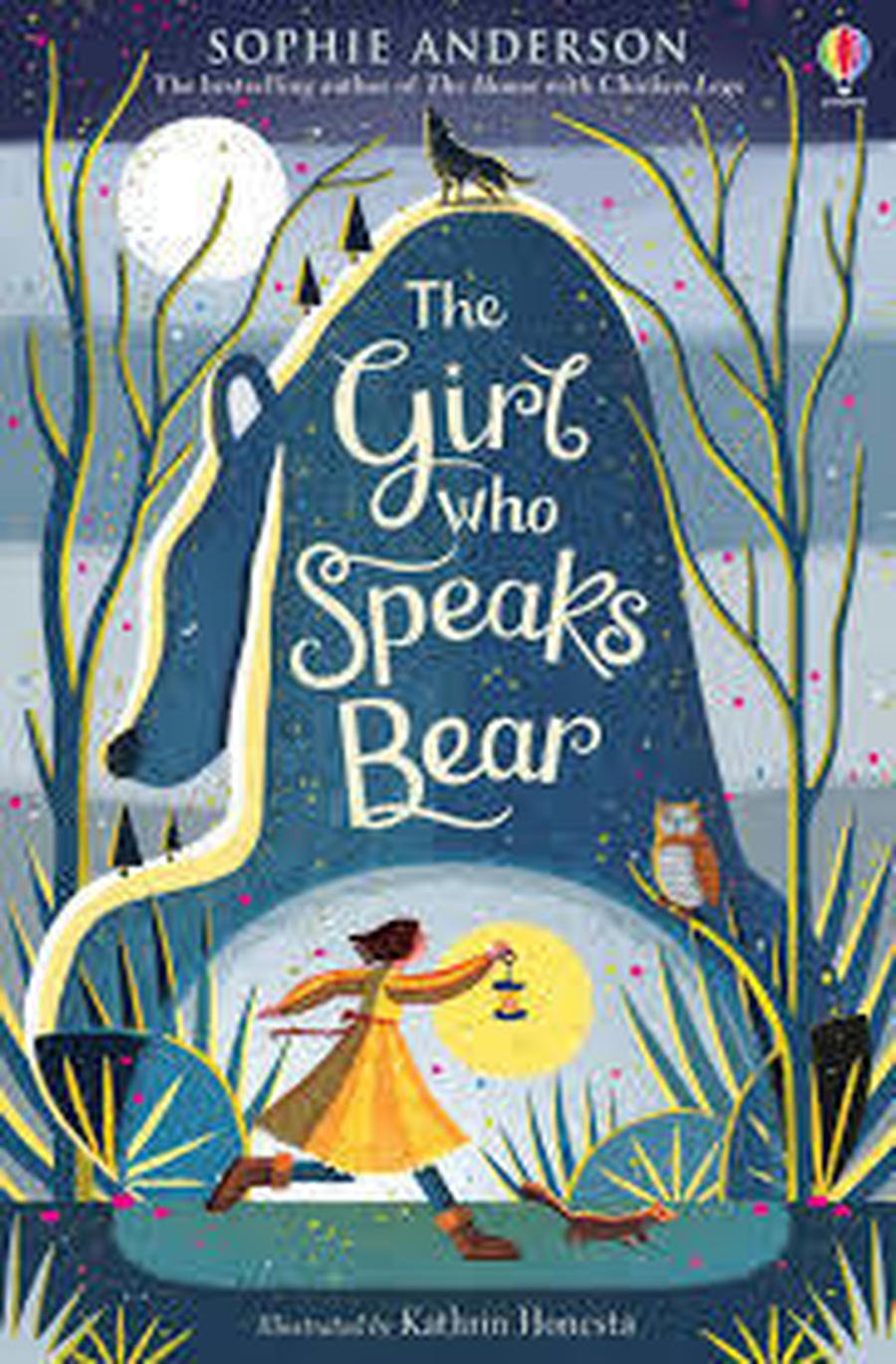 They call me Yanka the Bear. Not because of where I was found - only a few people know about that. They call me Yanka the Bear because I am so big and strong.
Found abandoned in a bear cave as a baby, Yanka has always wondered about where she is from. She tries to ignore the stranger whispers and looks from the villagers, wishing she was as strong on the inside as she is on the outside. But, when she has to flee her house, looking for the answers about who she really is, a journey far beyond one that she ever imagined begins: from icy rivers to smouldering mountains meeting an ever-growing herd of extraordinary friends along the way.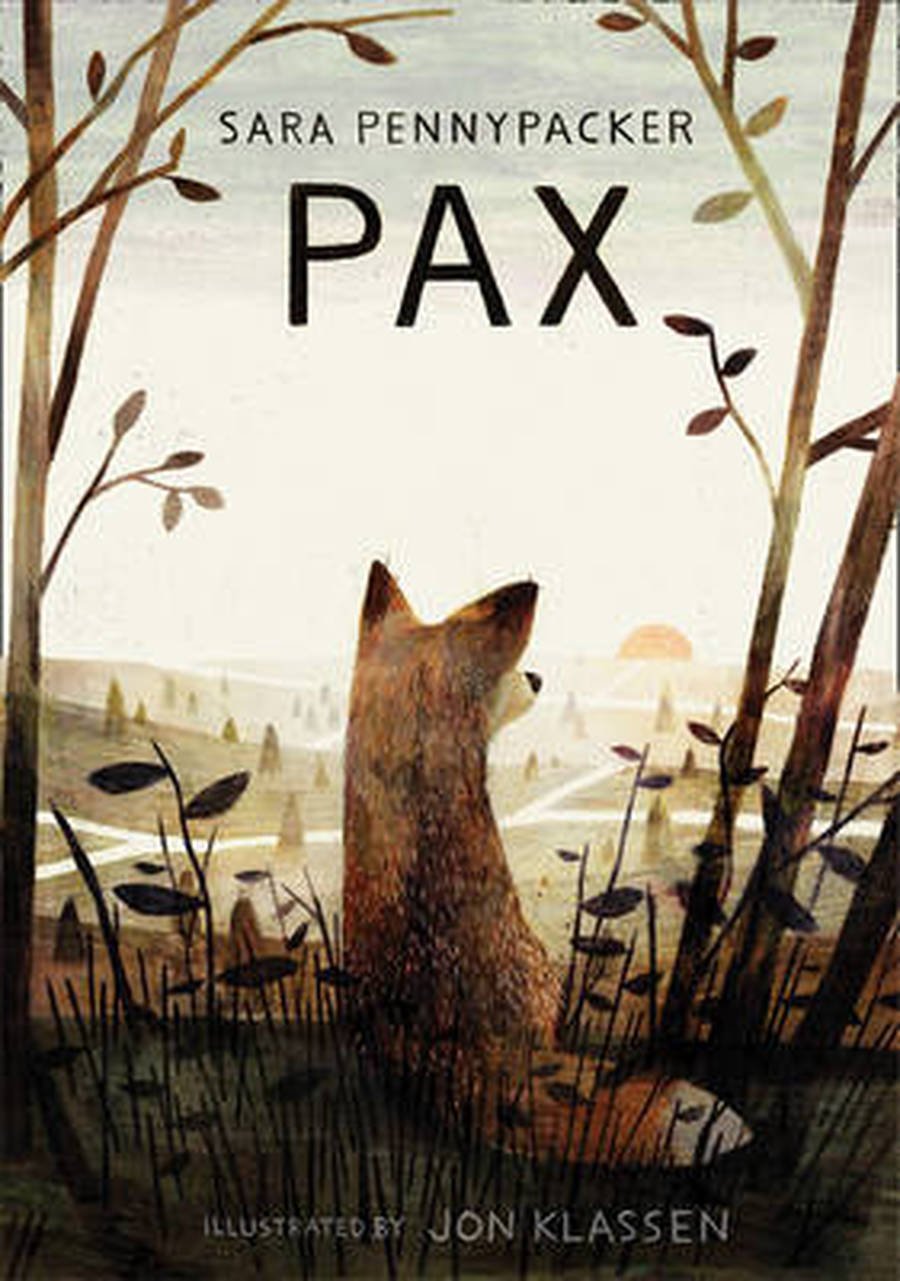 Pax was only a cub when his family was killed and he was rescued by 'his boy' Peter. Now the country is at war and when his father enlists, Peter has no choice but to move in with his grandfather.
Far worse than leaving home is the fact that he has to leave Pax behind. But before Peter spends even one night under his grandfather's roof he sneaks out into the night, determined to find his beloved friend.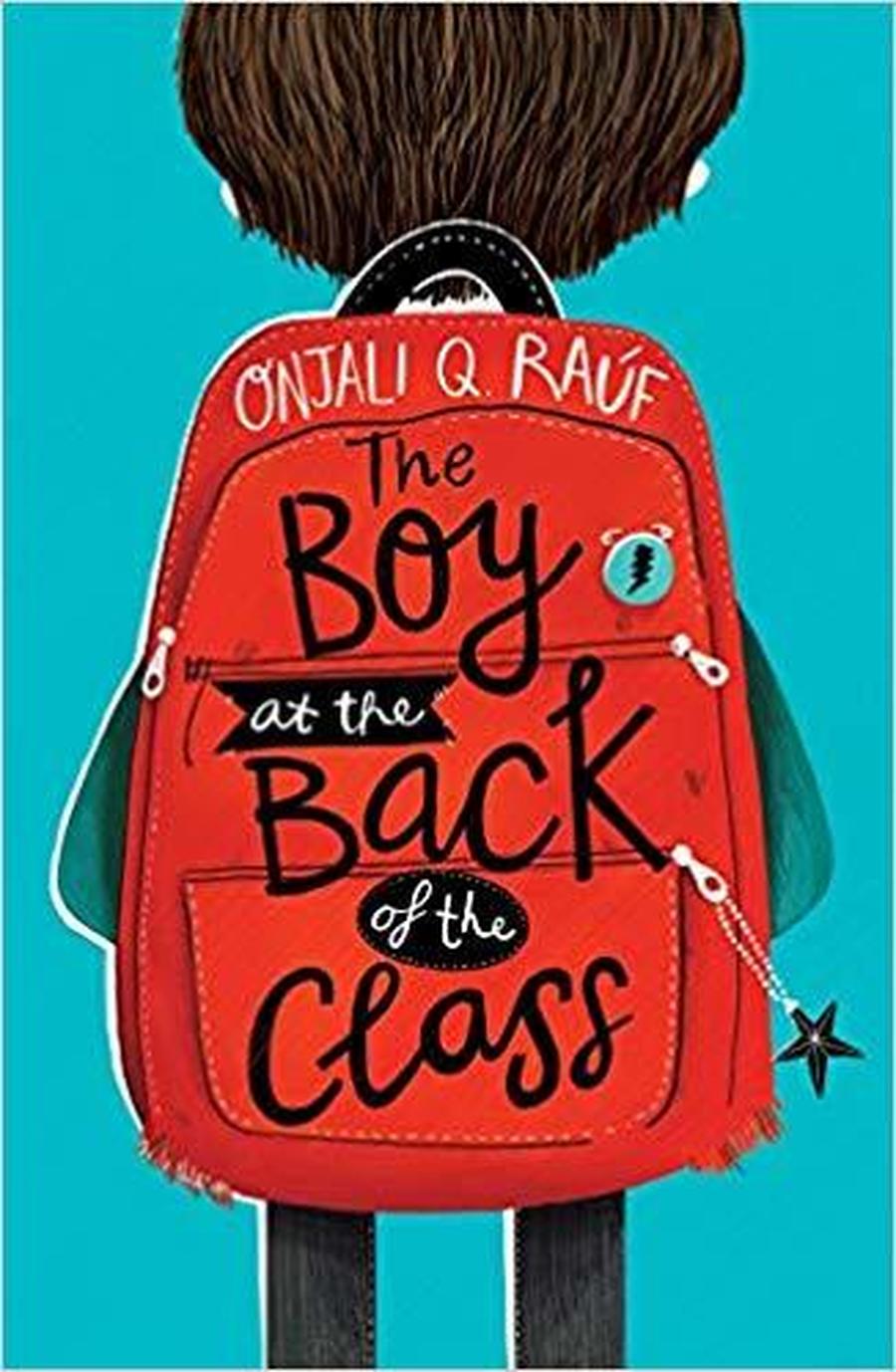 When a new boy joins their class, a group of children try to befriend him. They soon learn that Ahmet is a refugee and has been separated from his family. None of the grown-ups seem to be able to help him, so the friends come up with a daring plan, embarking on an extraordinary adventure.
A story of friendship, hope and the importance of kindness, The Boy at the Back of the Class is a story full of heart and humour, told from a unique perspective.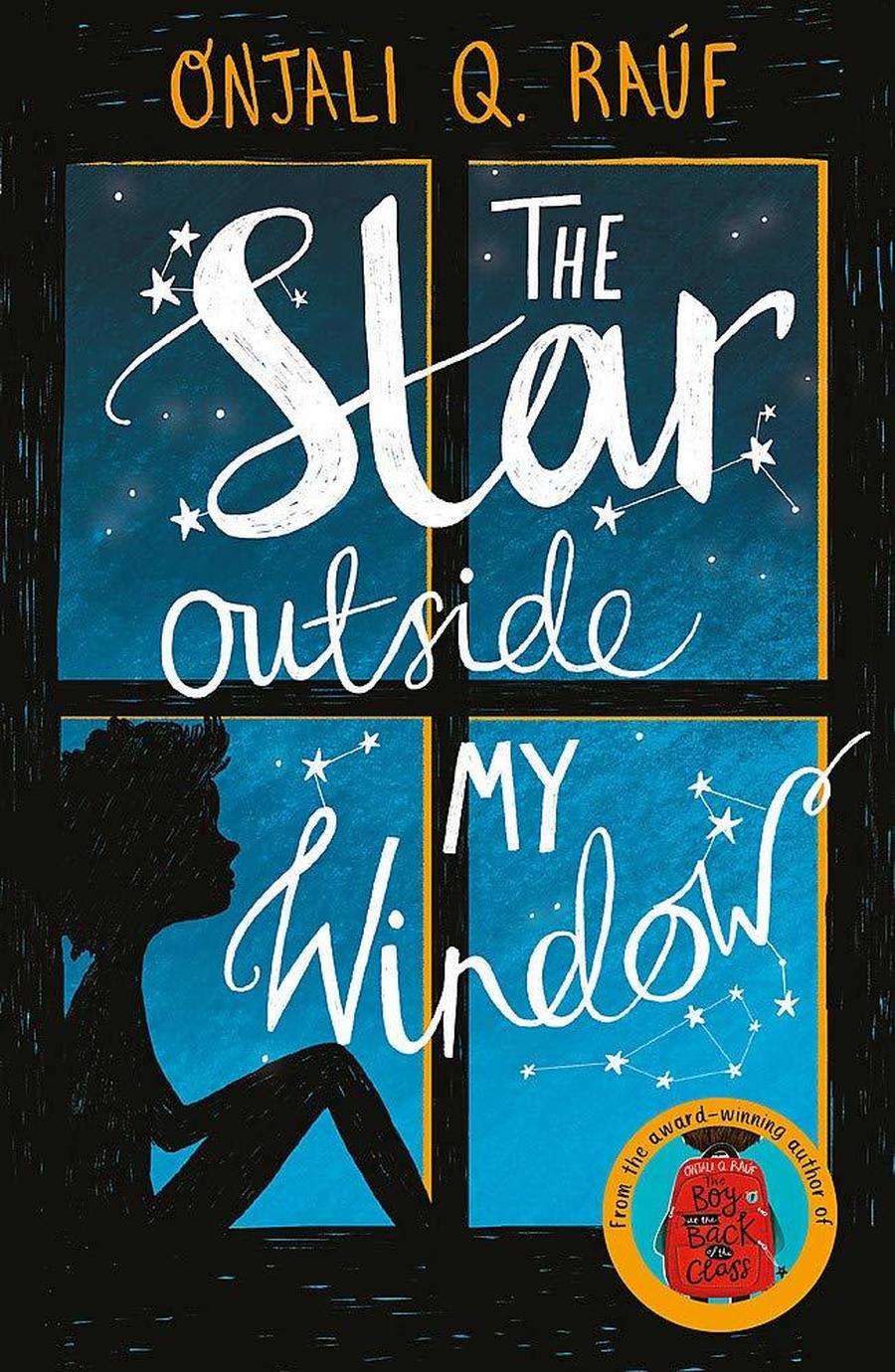 Following the disappearance of her mum, ten-year-old Aniyah suddenly finds herself living in foster care. With her life in disarray, she knows just one thing for sure: her mum isn't gone forever. Because people with the brightest hearts never truly leave. They become stars. So when a new star is spotted acting strangely in the sky, Aniyah is sure it's her mum, and she embarks on the adventure of a lifetime to make sure everyone else knows too – an adventure that involves breaking into the Royal Observatory of London, a mischievous scurry of squirrels and the biggest star in Hollywood.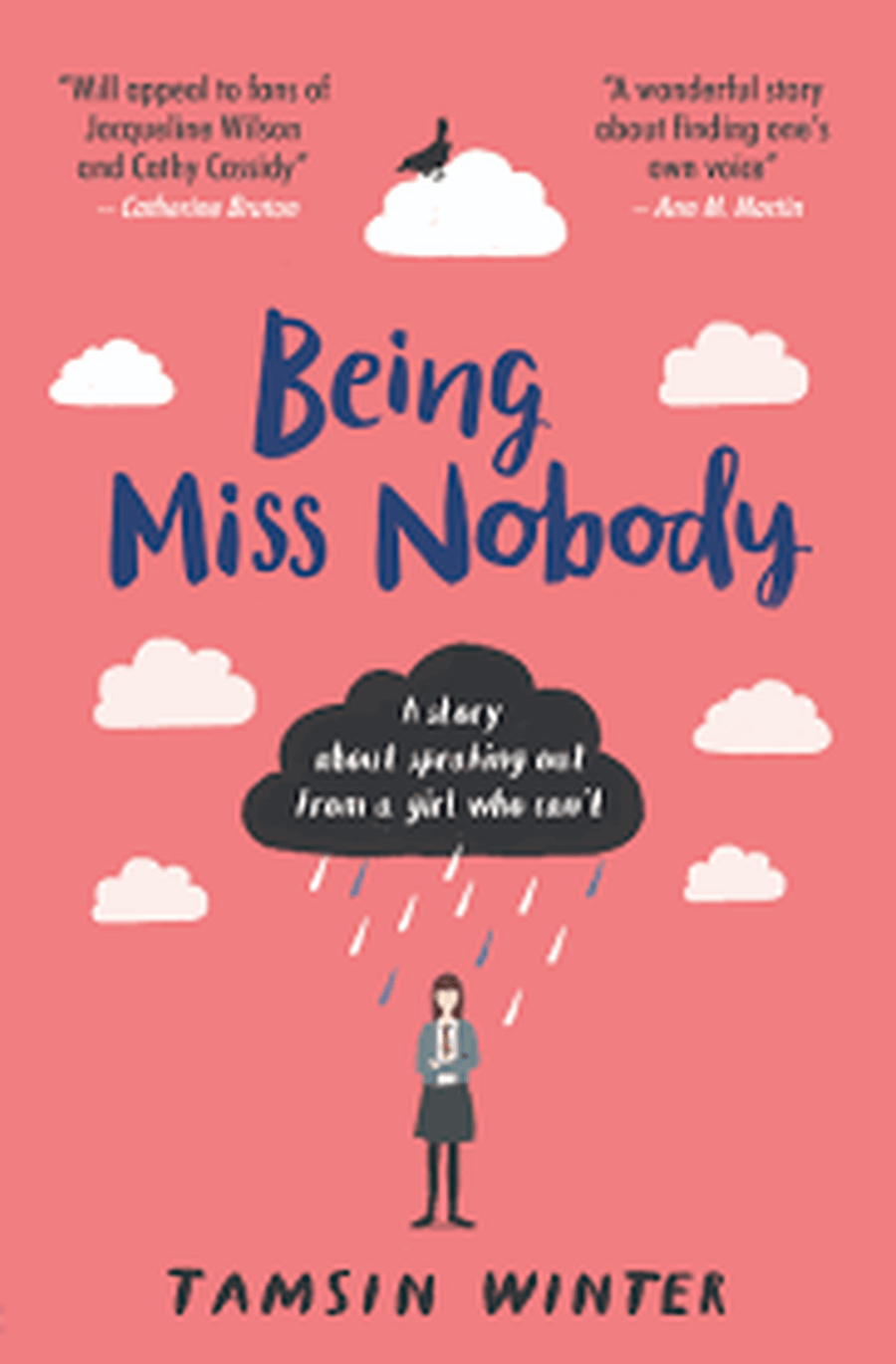 Rosalind hates her new secondary school. She's the weird girl who doesn't talk. The Mute-ant. And it's easy to pick on someone who can't fight back. So Rosalind starts a blog - Miss Nobody; a place to speak up, a place where she has a voice. But there's a problem... Is Miss Nobody becoming a bully herself?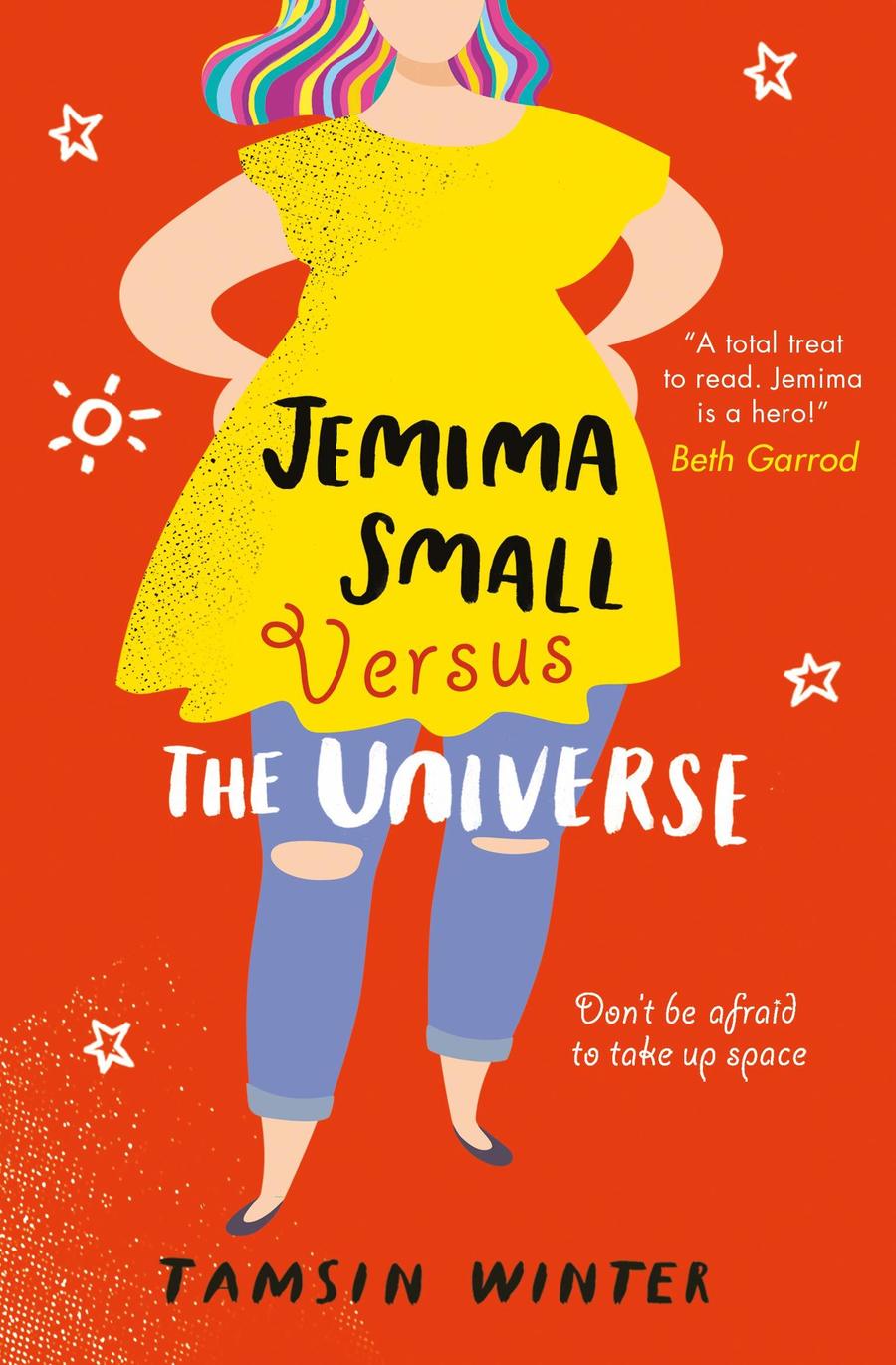 Jemima Small is funny and smart. She knows a lot of things. Like the fact that she's made of 206 bones, over 600 muscles and trillions of cells. What she doesn't know is how that can be true and yet she can still sometimes feel like nothing... Or how being made to join the school's "special" healthy lifestyle group - aka Fat Club - could feel any less special. But Jemima also knows that the biggest stars in the universe are the brightest. And maybe it's her time to shine...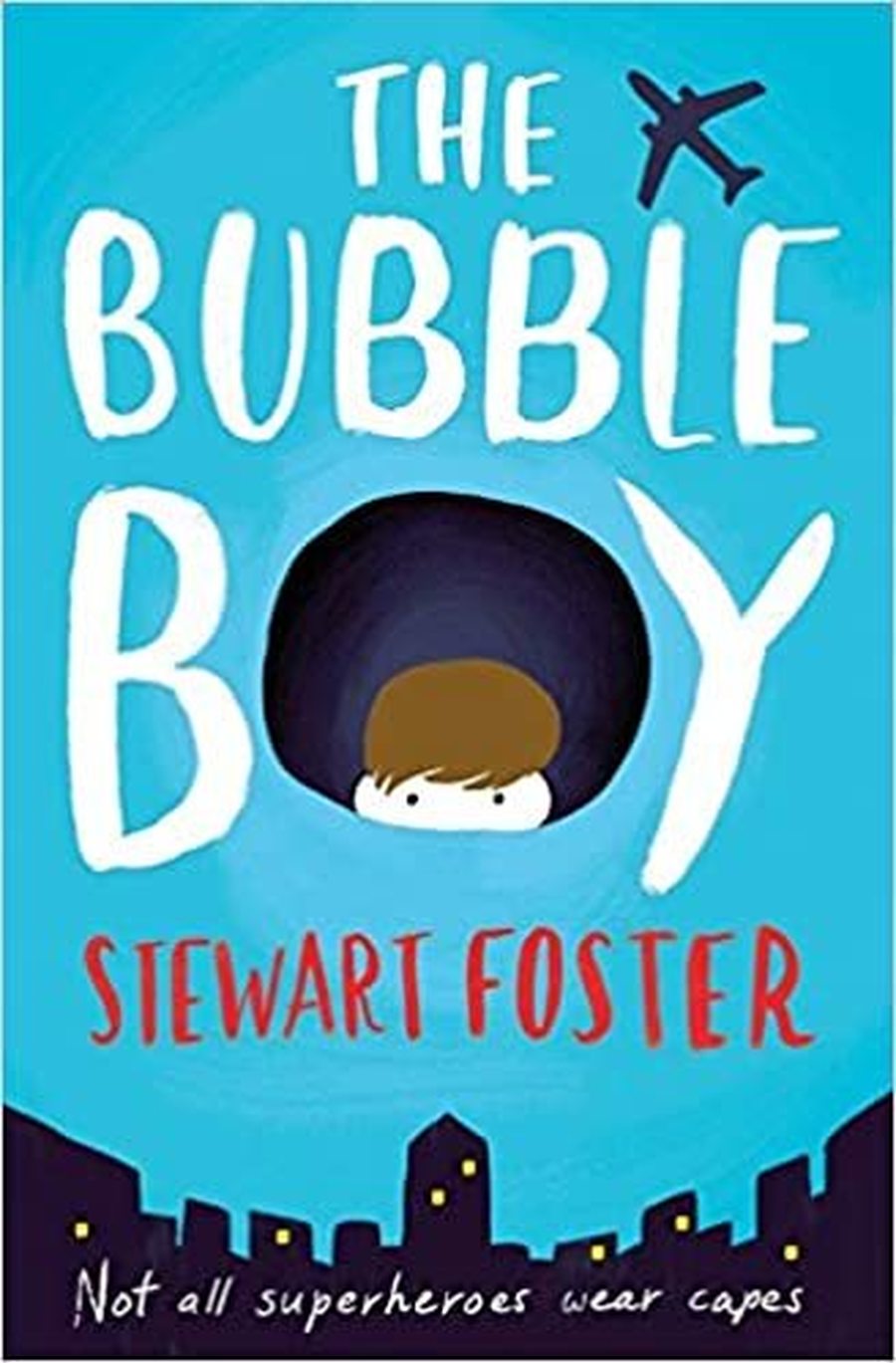 Eleven-year-old Joe can't remember a life outside of his hospital room, with its beeping machines and view of London's rooftops. His condition means he's not allowed outside, not even for a moment, and his few visitors risk bringing life threatening germs inside his 'bubble'. But then someone new enters his world and changes it forever.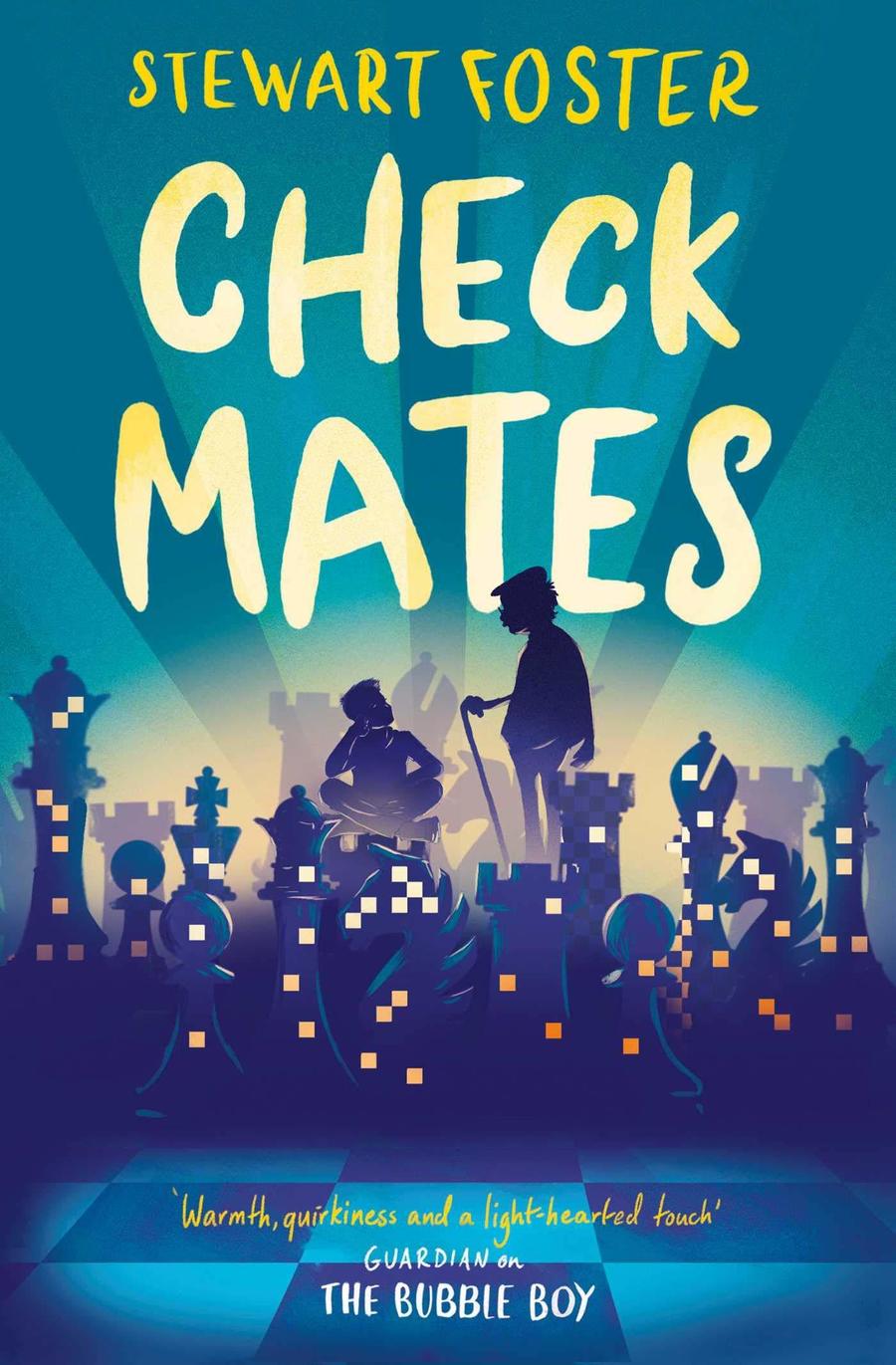 Felix is struggling at school. His ADHD makes it harder for him to concentrate and his grades are slipping. Everyone keeps telling him to try harder, but no one seems to understand just how hard he finds it. When Mum suggests Felix spends time with his grandfather, Felix can't think of anything worse. Grandad hasn't been the same since Grandma died. Plus he's always trying to teach Felix boring chess. But sometimes the best lessons come in the most unexpected of places and Grandad soon shows Felix that there's everything to play for.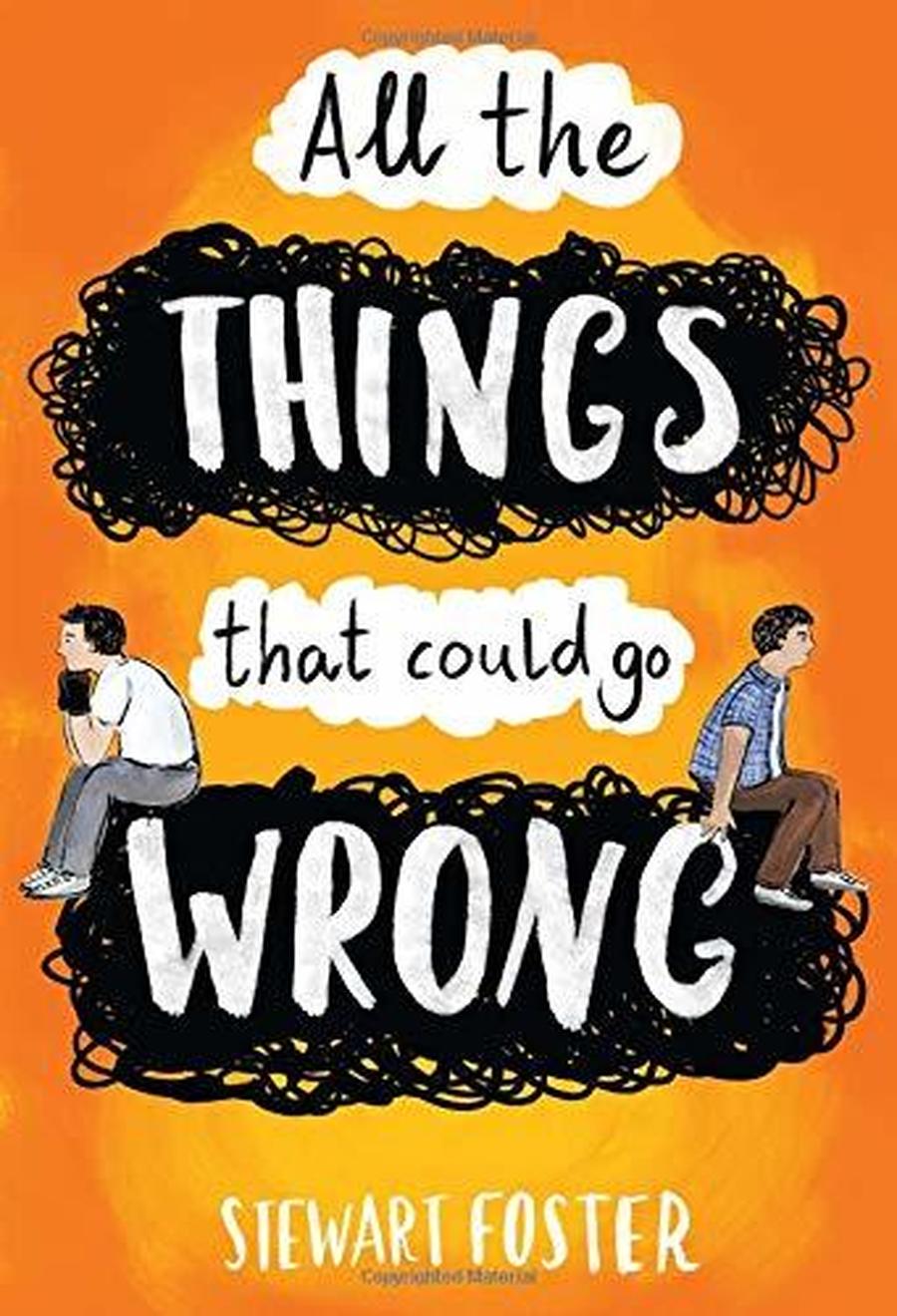 There are two sides to every story.
Dan is angry. Nothing has been the same since his big brother left, and he's taking it out on the nearest and weakest target: Alex.
Alex is struggling. His severe OCD makes it hard for him to leave the house, especially when Dan and his gang are waiting for him at school…
Then the boys' mums arrange for them to meet up and finish building the raft that Dan started with his brother. Two enemies stuck together for the whole of the school holidays – what could possibly go wrong?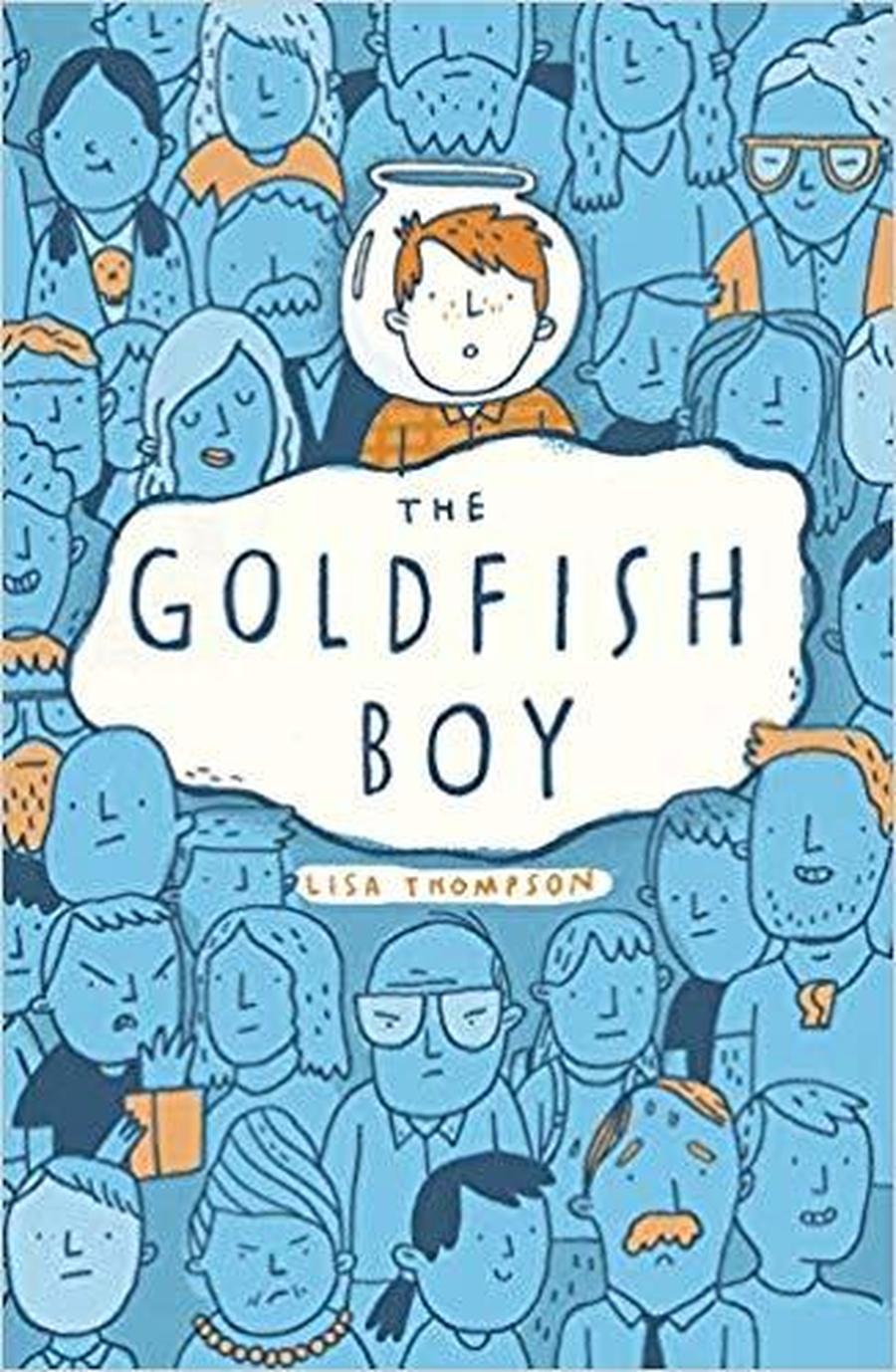 Twelve-year-old Matthew is trapped in his bedroom by his crippling OCD, spending most of his time staring out of his window as the inhabitants of Chestnut Close go about their business. That is, until the day he is the last person to see his next door neighbour's toddler, Teddy, before he goes missing. Now Matthew must turn detective and unravel the mystery of Teddy's disappearance – with a little help from a surprising and brilliant cast of supporting characters.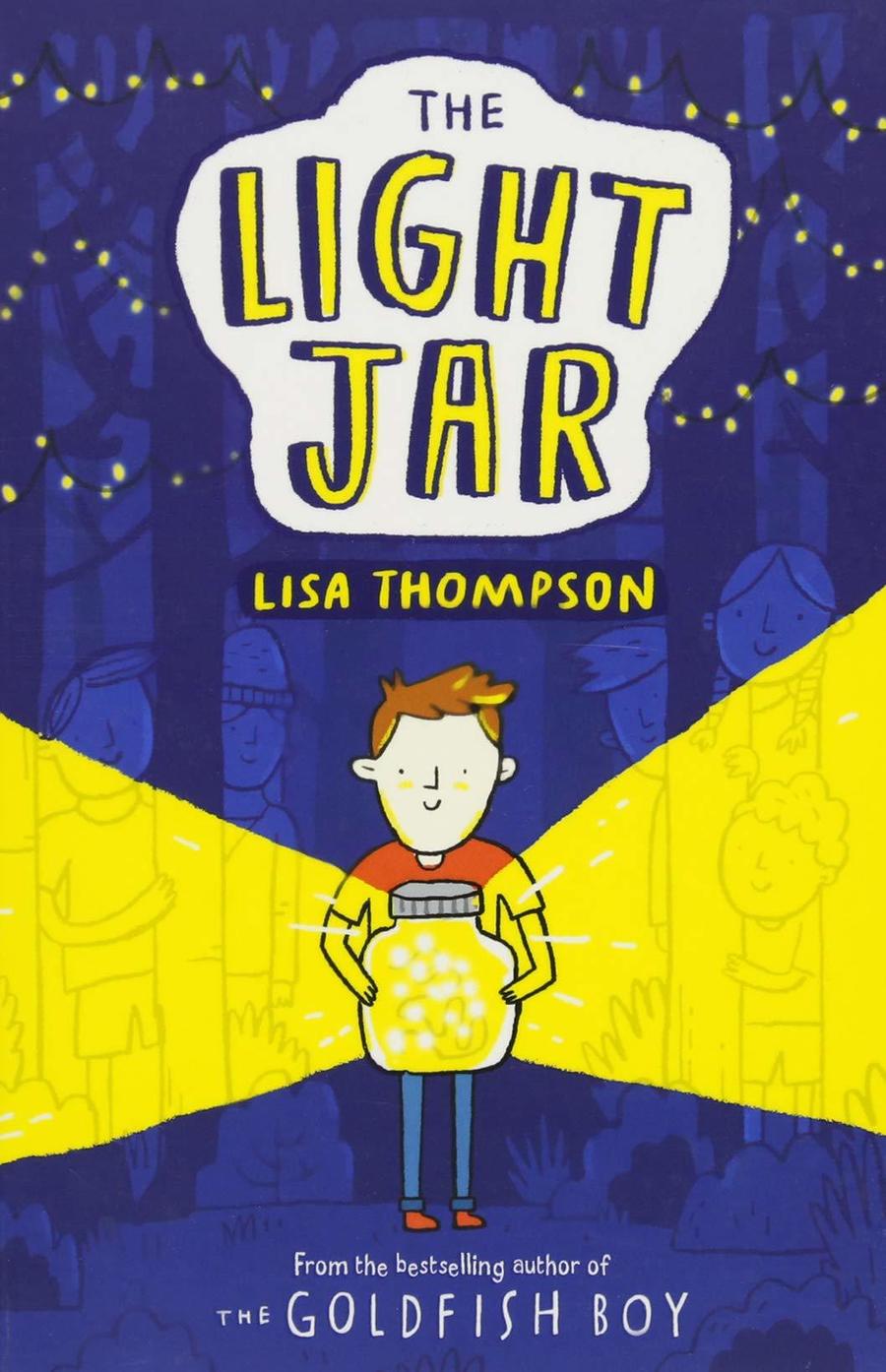 Nate and his mother are running away, hiding out in a tumbledown cottage in the middle of a forest. When Mum heads off for provisions, and then doesn't return, Nate is left alone and afraid, with the dark closing in all around him.
But comfort can come from the most unexpected of places - a mysterious girl trying to solve the clues of a treasure hunt and the reappearance of an old friend from his past. Will Nate find the bravery needed to face the troubles of his present and ultimately illuminate the future?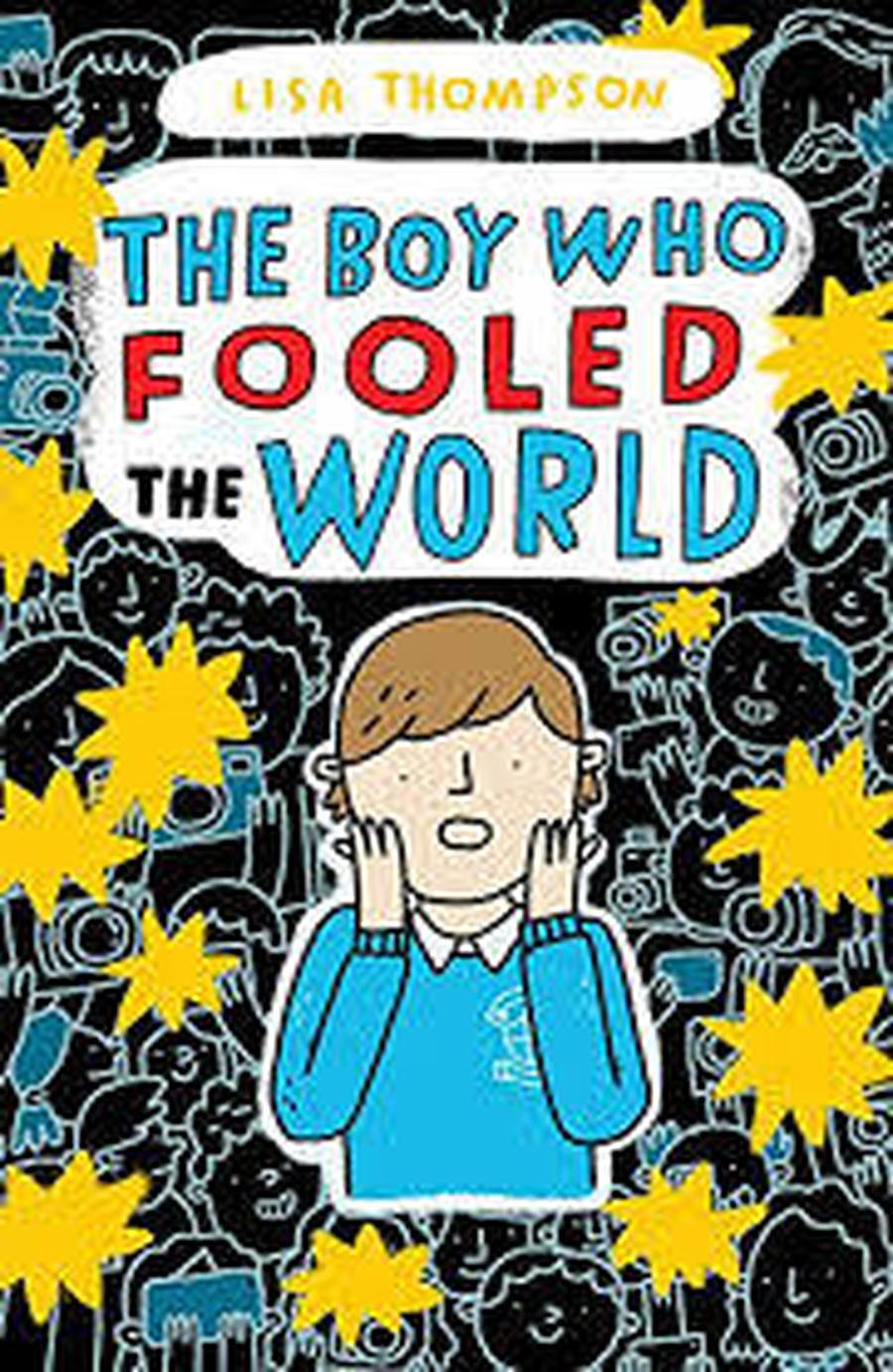 Telling a little white lie now and then is harmless, right? But what if it leads to you being a household name and international celebrity? Cole is the boy who fooled the world and finds himself trapped in a huge web of lies... can he break free? The brand new, read-in-one-sitting mystery from the bestselling author of The Goldfish Boy. When a little white lie leads to a huge dose of trouble... Cole is the odd one out at school: the other kids have the latest gadgets and trainers while his family struggles to make ends meet. Until the day one of his paintings is talent-spotted and sells for thousands of pounds at a posh London gallery. Suddenly, Cole is the toast of the international art world, the star guest on TV shows, rich beyond his wildest dreams, hailed as a boy genius! Being famous is FANTASTIC... but Cole has a guilty secret that if exposed will bring everything crashing down around him... A story of fame and fortune, making mistakes and learning to be true to yourself.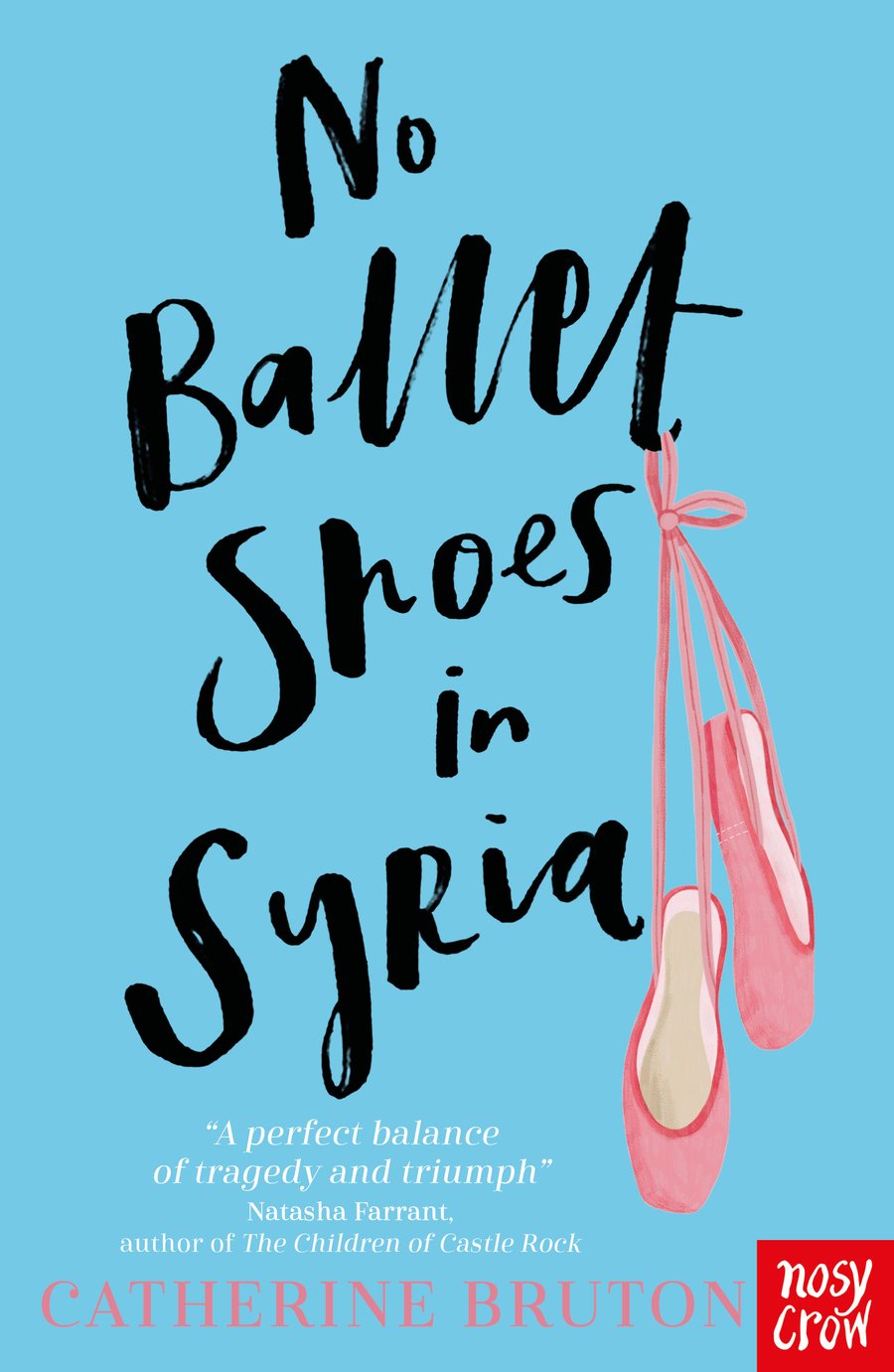 Aya is eleven-years-old and has just arrived in Britain with her mum and baby brother, seeking asylum from war in Syria. When Aya stumbles across a local ballet class, the formidable dance teacher spots her exceptional talents and believes that Aya has the potential to earn a prestigious ballet scholarship. But at the same time, Aya and her family must fight to be allowed to remain in the country, to make a home for themselves and to find Aya's father – separated from the rest of the family during the journey from Syria.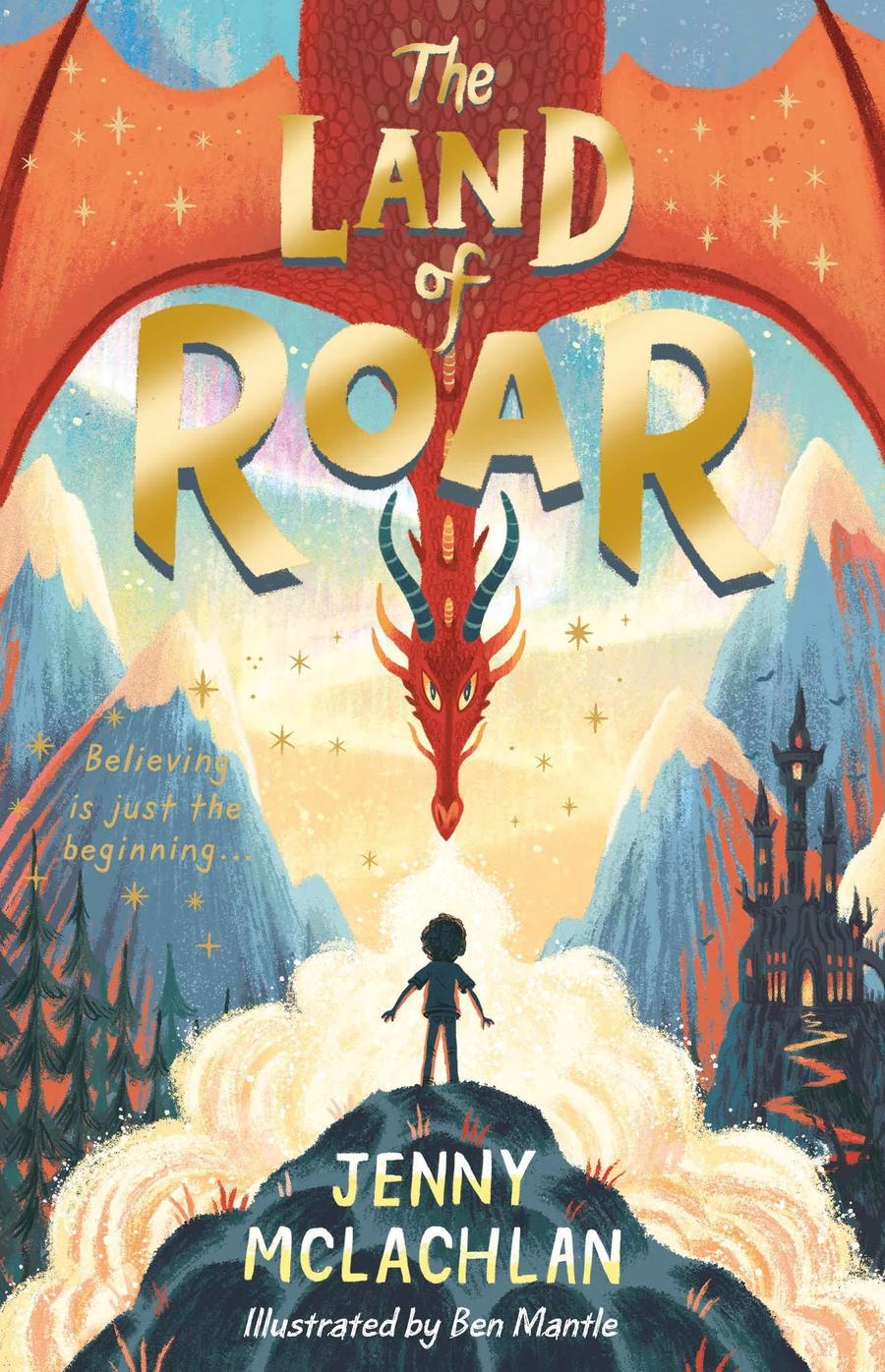 When Arthur and Rose were little, they were heroes in the Land of Roar, an imaginary world that they found by climbing through the folding bed in their grandad's attic. Roar was filled with things they loved - dragons, mermaids, ninja wizards and adventure - as well as things that scared them (including a very creepy scarecrow. . .).
Now the twins are eleven, Roar is just a memory. But when they help Grandad clean out the attic, Arthur is horrified as Grandad is pulled into the folding bed and vanishes. Is he playing a joke? Or is Roar . . . real?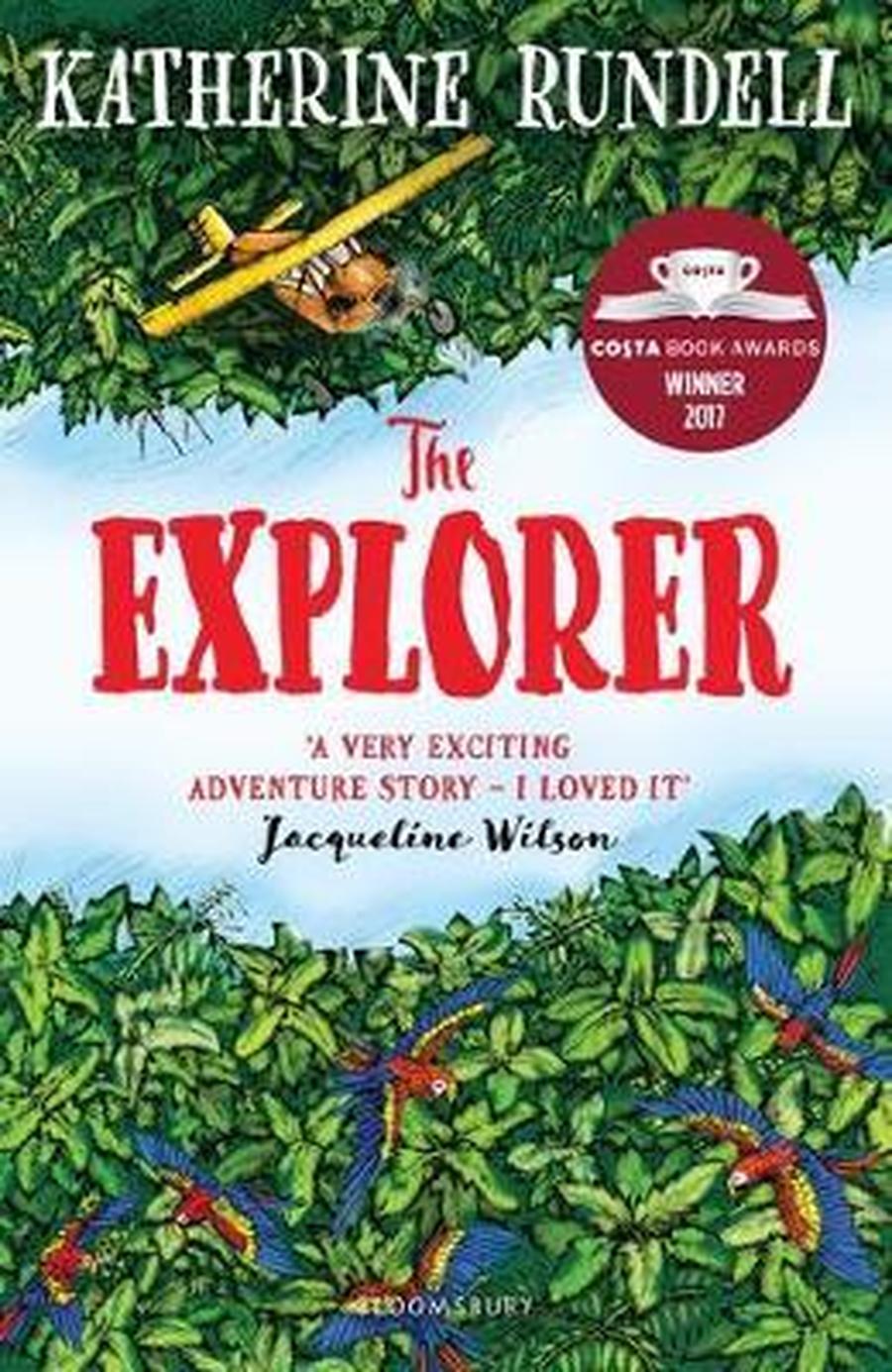 From his seat in the tiny aeroplane, Fred watches as the mysteries of the Amazon jungle pass by below him.
He has always dreamed of becoming an explorer, of making history and of reading his name amongst the lists of great discoveries. If only he could land and look about him.
As the plane crashes into the canopy, Fred is suddenly left without a choice.
He and the three other children may be alive, but the jungle is a vast, untamed place. With no hope of rescue, the chance of getting home feels impossibly small. Except, it seems, someone has been there before them...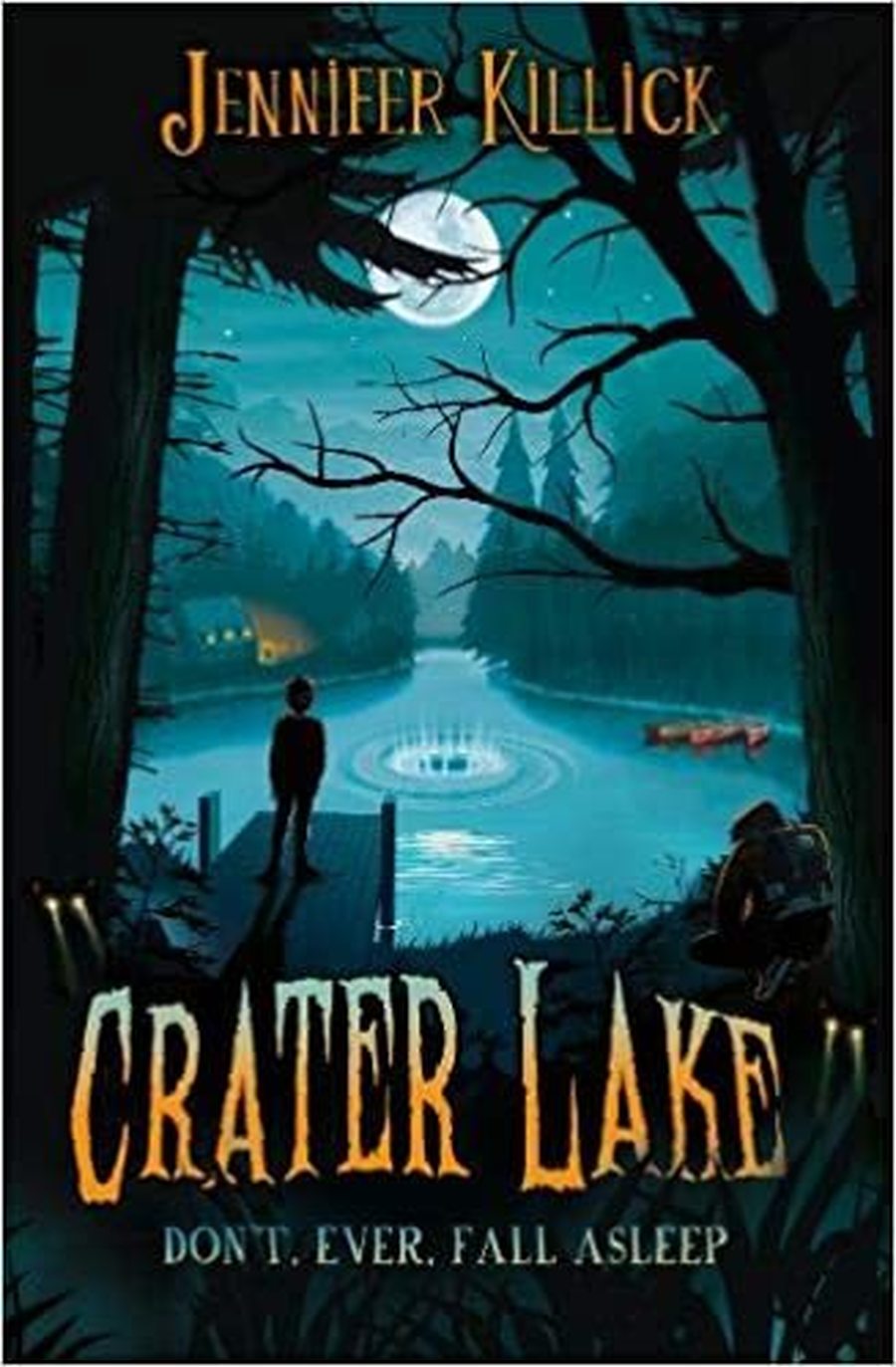 Who is the mysterious bloodstained man who stops their coach? Why is no one around when Lance and the rest of Year Six arrive at the brand new Crater Lake activity center? But this is just the beginning of the school trip from hell; a fight for survival that sees five pupils band together to save their classmates from an alien fate far worse than death. But whatever happens, they must Never. Ever. Fall asleep!