Back to the home page Link back to the classes page Link to the Mental Wellbeing page
Year 3
Welcome to the Year 3 page of Cashes Green. Please read on to find out important information about the class and the exciting things we are doing in school.
These notices are for when all children are back after Lockdown:
Please note that:
PE kits need to be worn into school every Monday.
Reading records need to be handed in every Thursday so we can count signatures.
Homework needs to be completed and uploaded onto Seesaw before Thursday at 9pm.
During Lockdown 3 - whole class Zooms for Year 3 are at 2.30pm on a Monday and Thursday
Friday 11th June 2021
Hey everyone,
We've had a fantastic week back after half term. Our new book for this term 'The Boy Who Grew Dragons' by Andy Shepherd has really inspired us to write creatively and create some fabulous dragon egg art.
We have also started our Science for this term which is all about plants. We started by identifying the parts of a flowering a plant and understanding their functions. Have a look at our diagrams:
Have a great week and enjoy the sunshine!
Miss Grace
Friday 21st May 2021
Hi everyone,
Wow, what another busy week we've had in Year 3!
We have now finished writing our story chapters for Leon and the Place Between and I must say, the children outdid themselves. Their imagination and creativity is excellent.
In Maths, we have continued to learn about fractions and we're starting to get the hang of them. We've even been looking at tenths as decimals!
Year 3 have been Scientists this week. We've been investigating light and shadow and how light reflects. We've learnt lots of new vocabulary including OPAQUE, TRANSLUCENT and TRANSPARENT. Check out the photos of us doing different investigations with torches.
Year 3 have been especially lucky this week as we had a visit from a cricket coach who helped us develop our throwing and catching skills. Despite the rain, we thoroughly enjoyed ourselves.
There's only one week left before half term! Don't forget on 28th May, we're dressing up for our topic books. I can't wait to see what you all wear!
Miss Grace
Friday 7th May 2021
Hey everyone,
It has been another busy week in Year 3.
We have been working hard in our English lessons. We have planned our ideas for a new chapter in Leon and the Place Between and I am so impressed with the children's amazing and wonderful ideas.
In Maths, we are learning about fractions. Some of us are finding it a bit tricky but we are being perseverant in our learning and keep practising our times tables to help us. Don't forget to go on TIMES TABLE ROCKSTARS at home and we'll be flying in no time!
We have also continued learning about light and shadow this week. We have thought about what night and day is and the difference between light and dark. Soon we will be investigating how shadows are formed and how they behave so keep an eye out for some photos of us being scientists next time.
I hope you all have a magical week!
Miss Grace
Friday 23rd April 2021
Hey Year 3,
It is lovely to see you all again and I hope you all had a wonderful Easter holidays.
This week we have been introduced to our new text for this term which is 'Leon and the Place Between' by Angela McAllister and Grahame Baker-Smith. The story is very mysterious and magical which has inspired some fantastic descriptive writing. In Science, we have started our new Science topic which is 'Light and Shadow'. We started by investigating light sources and discussing why the moon is not a light source.
Our Computing this term is programming using the Lego.We.Do software. We absolutely loved building a cooling fan out of Lego and programming it to spin at different speeds. Check out some pictures of us hard at work:
Friday 26th March 2021
Hi everyone,
Can you believe there is only one week left before the Easter holidays? This term has flown by and it's been wonderful having all the children back in the classroom. They have all settled in brilliantly and have learned a lot this term.
We have been focusing on our History and Geography learning this week. We discovered why the Roman Empire nearly lost control of Britain because of the brave and frightening Iceni Queen named Boudica. We also looked at some very interesting artifacts that were discovered by architects including letters written into wood and brooches worn by the wealthier Romans. We even had a go at designing our own brooches. Take a look here:
In Geography, we have been comparing the human and physical geographical features of England and Italy. The class made a Carroll diagram demonstrating where they thought the different features belonged.
Take care and enjoy your well deserved Easter holiday!
Friday 12th March 2021
Hi everyone, it has been absolutely lovely to have you all back in school! I know that the big change can be a bit nerve-wracking but I am proud of each and every one of you for coming back to school in such good spirits.
The last couple of weeks have been very busy and exciting! We had World Book Day so we listened to some great poets and story tellers on Youtube and we made story boxes. Have a look at some of them below:
On Tuesday, we had a Science day. We were lucky enough to have the Kinetic theatre come into our class (virtually). We learned a lot about light and colour so we thought we would have a go at some of our own experiments! Check out our colour spinners and 'grow your own rainbows' below:
Keep smiling and working hard Year 3!
Friday 26th February 2021
Hey everyone, I hope you all had a lovely half term!
I am beyond excited that I will be getting to see you all in the not-too-distant future. You have all been absolutely brilliant and I couldn't be more proud.
This week, I would like to introduce our brand new text for the term and our new topic.
We will be reading 'Escape from Pompeii' by Christina Balit and our topic will be all about the Romans.
Escape from Pompeii is based on the tragic true event that happened in AD 79 when Mount Vesuvius erupted, killing lots of Roman citizens in Pompeii at the time.
Take a look at our classroom displays:
We have already started learning about the Romans and I'm super impressed with all your Roman numeral clocks. Take a look at some of them here:
Keep smiling, keep safe and I can't wait to see you all soon.
Miss Grace
Friday 5th February 2021
Hello everyone and happy Friday!
Who can believe we're in February already? It has been a full on fortnight and I know that some of us are definitely missing school as normal (I know I am) but I'm so impressed at all your resilience and hard work that you have to keep going.
I want you all to know that it's absolutely OK if you're finding everything a bit tricky at the moment. Mental Health week reminds us that we have to look after our mental health and make sure we speak to someone when we're struggling.
I have been cheered up by all of your hard work, pictures, photographs and videos this week. I really enjoyed cooking in school and seeing all your tasty cooking at home. Take a look at some of the pictures here:
I also thoroughly enjoyed the reading challenges I set you. One of the challenges was to read in a strange place and the pictures you sent me were brilliant! Take a look at this slideshow:
It's nearly half term so my last message is to stay safe, keep smiling and I look forward to seeing you all soon.
Miss Grace
Friday 21st January 2021
Hello and Happy New Year!
It has been a rather strange start to the new year and I'm missing you all greatly. However I have loved seeing all of your messages, comments and hard work on Seesaw.
In school, we have been busy doing the same (or similar) work to what you have been doing at home. I particularly enjoyed reading all of your descriptive writing about the little girl and the stage from The Red Tree. I have made a display in school showing some of your writing!
Here are some of the children in school hard at work doing their programming:
I'm really looking forward to seeing your faces and hearing your voices on our Zoom calls twice a week - they will stay the same time each week: Monday and Thursday at 2.30pm
I think our book this term - 'The Red Tree' is a great book to read and think about. The little girl holds on to a little bit of hope throughout the story and I think we are all doing the same. Our red tree in school is a great reminder of that!
Have a good week and I look forward to seeing you soon.
Miss Grace
Friday 18th December 2020
MERRY CHRISTMAS!!!
Wow this term has flown by so fast and we have had lots of fun along the way.
The last couple of weeks, we have been getting festive. On Wednesday 9th, we had our Christmas Dinner day and we wore our Christmas jumpers which was lovely. Check out there pictures of us enjoying ourselves:
On Tuesday 15th, we were lucky enough to have a Zoom call with Lucy who performs Pantomimes. She performed for us and we had a go at performing too! We had lots of fun miming different characters like the the bread seller and Jasmine from Aladdin.
Lastly, I just want to say a massive thank you for your continued support in this very unusual year. I hope you stay safe and well over the Christmas period and welcome in the New Year with enthusiasm!
Merry Christmas x
Friday 4th December 2020
Happy Friday everybody!
We have been having lots of fun in Year 3 and learning lots, of course! We have written our Newspaper reports about the Iron Man escaping and we've written instructions on how to make a metal stew for the Iron Man's dinner. We have also really enjoyed writing about the Space-Bat-Angel-Dragon that lands on the whole of Australia and demands lots of living things to eat - yikes!
In Maths we have continued to learn about the 3, 4 and 8 times tables and have been really challenging ourselves to solve tricky problems using multiplication and division.
This week we planned and conducted a Science experiment to investigate the friction made by different materials. We had lots of fun getting hands on!
In our Art, we have finished creating our topic book covers with our beautiful oil pastel sunset and silhouette pictures. Can you guess who the character at the top of the cliff is?
Hope you have a lovely weekend!
Friday 20th November 2020
Happy Friday everybody!
We've had a smashing couple of weeks in Year 3, learning all about The Iron Man. In our English, we have been preparing to write our Newspaper reports telling the nation all about the escape of the Iron Man. First we had to find all the features of a Newspaper report. Take a look at the pictures below:
In Maths, we have started Multiplication and Division. It is super important that children learn their times tables as it is a key skill that is used in lots of area of Maths. In Year 3, we focus on the 3, 4 and 8 times table so we need to keep practicing on Times Table Rockstars to improve our accuracy and speed.
This week is also Anti-Bullying week with this year's message being 'United Against Bullying'. Check out our puzzle pieces demonstrating what part we are going to play to stand up against bullying.
Friday 6th November 2020
It is great to see Year 3 again after the half term. I hope you all feel rested and are continuing to stay safe.
This week, we have got straight back into our learning and are very excited by our new book for this term - 'The Iron Man' by Ted Hughes. In English, we watched the very beginning of the 'The Iron Giant' film adaptation which is loosely based on our story and wrote the opening in our own words. I was really impressed by the imagination and creativity the children used to describe the setting of the story. In Maths, we have learned how to subtract using the column method which can be quite tricky but we are doing really well and we keep challenging ourselves! In PE, we have started Tag Rugby and we are thoroughly enjoying keeping active and building on our skills.
Here are a few pictures of us and our work from last term:
Term 1
Our first book in Year 3 is called 'Stone Age Boy'.
Stone Age Boy is a brilliant picture book that is written from the perspective of a young boy who has found himself stuck in the Stone Age.
All our topic work and writing is strongly linked to learning about the Stone Age.
English
Narrative - story starting with the main character falling 'down, down, down...'.
Short Burst Writing - Recount (The boy's trip to the Stone Age)
Non-Fiction - Past tense Report (Stone Age)
Poetry - 'In the cave of curiosity, I created...'
Art
Cave paintings
Bone necklaces
Collage fire torches
History
How did lives of ancient Britons change during the Stone Age
Museum in the Park - Artefacts and Zoom call
Geography
Recap on countries and capital cities of UK
Aerial photographs of Stone Henge
Digital mapping - Digimaps
Science
Materials.
Rocks and Fossils
Working Scientifically
PSHE
SCARF - Me and My Relationships
Our story for Autumn Term 2 is 'The Iron Man' by Ted Hughes.
'Mankind must put a stop to the dreadful destruction caused by the Iron Man. A trap is set for him, but he cannot be kept down. Then, when a terrible monster from outer space threatens to lay waste to the planet, it is the Iron Man who finds a way to save the world.'
The Iron Man is a brilliant story. Have a sneak peak at the first chapter here:
Our topic web for this term:
Term 3
Our story for this term is 'The Red Tree' by Shaun Tan.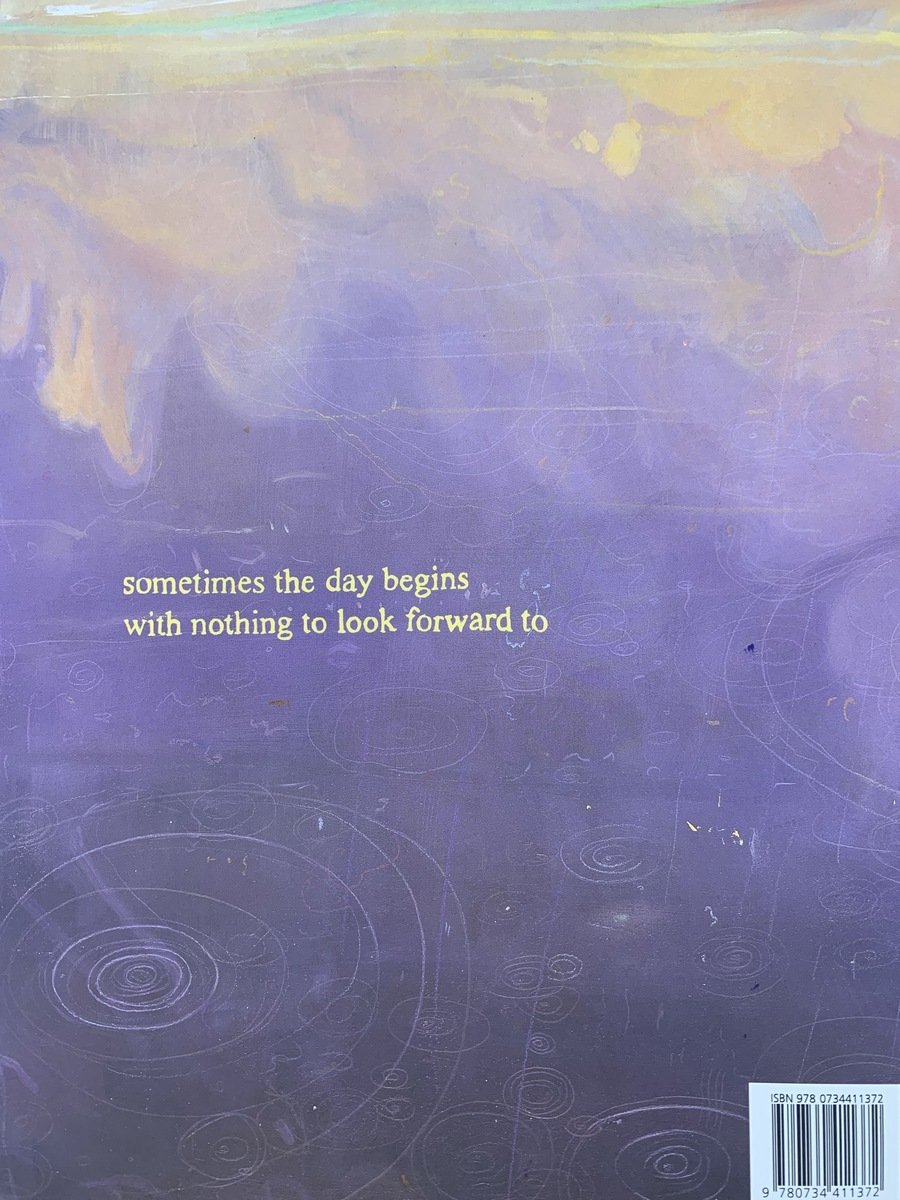 The Red Tree is a beautifully illustrated picture book following the day of a little nameless girl. In each picture, the image of hope is represented in a red leaf.
This book is brilliant for helping the children learn and understand the importance of looking after our mental health. It is a great stimulus for important conversations and discussions about our own mental health and how we can look after it.
Here is our Topic Web of all the things we will be learning about this term:
Term 4
Our text this term is called 'Escape From Pompeii' by Christina Balit. The book follows the true story of the eruption of Mount Vesuvius in AD 79. The eruption meant the death of most of the Roman citizens living in Pompeii.
This term we will be learning about:
Term 5
In Term 5, we are experiencing our learning through the text 'Leon and the Place Between' by Angela McAllister.
Do you dare step into the place between?
This is the topic web for our learning this term:
Term 6
For our final term in year 3, we will be learning all about DRAGONS!
The Boy Who Grew Dragons by Andy Shepherd is a comical and heart-warming story about a mysterious plant a boy finds in his Grandfather's garden.
This is our topic web of everything we will be learning about this term: