Back to the home page Link back to the classes page Have a read on the Mental Wellbeing page
Welcome to our Reception Class page. Here you will find out what we have been doing each week and what we have planned for the term. We base our learning around books linked to a theme but also adapt our plans to take into account children's interests and key events and celebrations throughout the year.
Information
PE will be on a Wednesday. Please send your child to school in their outdoor PE kit every Wednesday This is dark shorts/jogging bottoms, white t-shirt and school jumper.
Please send your child with a pair of wellington boots. We will use these throughout the week so please leave them on our welly rack in the outdoor classroom. We will be going outside for Muddy Monday every Monday so please ensure they have them available in school.
Please read with your child at least 3 times a week (more if you can) and practise their phonic cards everyday. Please send in a book bag, reading books and phonic wallet everyday. Reading signatures will be counted on a Thursday and certificates given out on a Friday.
Homework is set on Seesaw on a Friday. It should be completed by the following Thursday. In addition, it is important that your child regularly practises their phonic cards, reading rockets and word building skills.
Term 1
In Term 1 our learning will be based around the story 'We're going on a Bear Hunt' by Michael Rosen. We will also focus on other 'bear' and 'wood' themed stories during this term.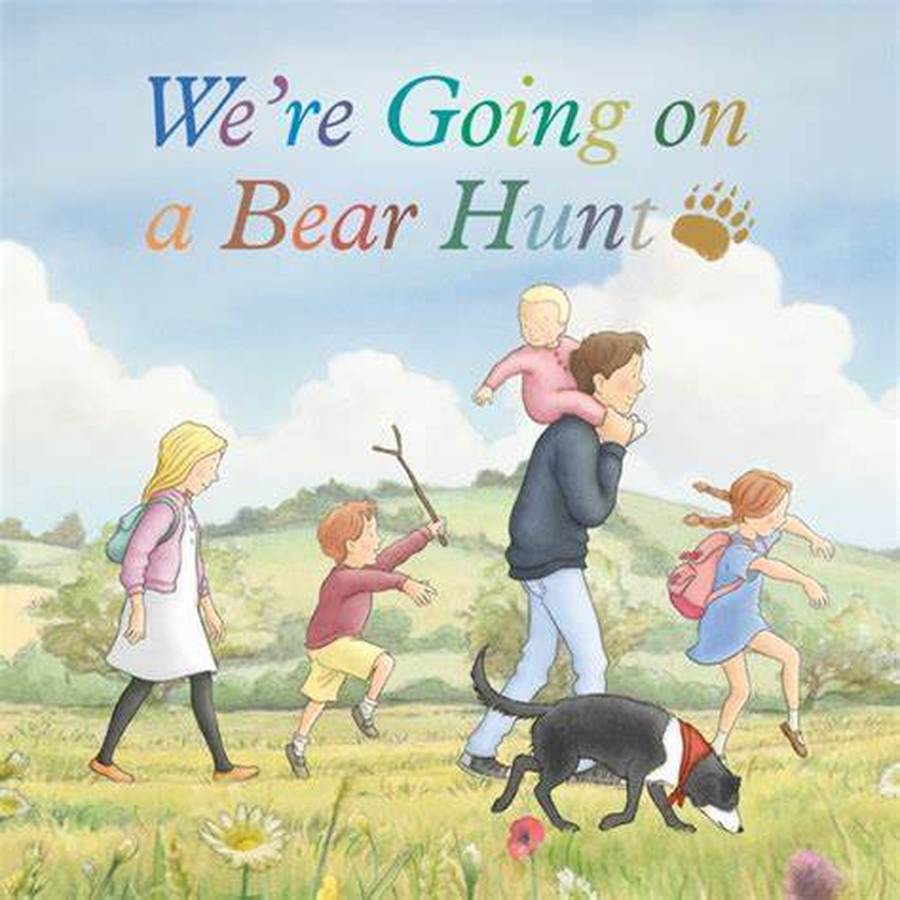 Term 2
This term our learning will be based on Pumpkin Soup by Helen Cooper and Charlie's Superhero Underpants! written by Paul Bright. We will start by reading Pumpkin Soup and talking about the different celebrations held at this time of year including Halloween, Bonfire Night, Remembrance Day and Diwali. We will then spend the rest of term focusing on Superheroes before celebrating Christmas at the end of the term.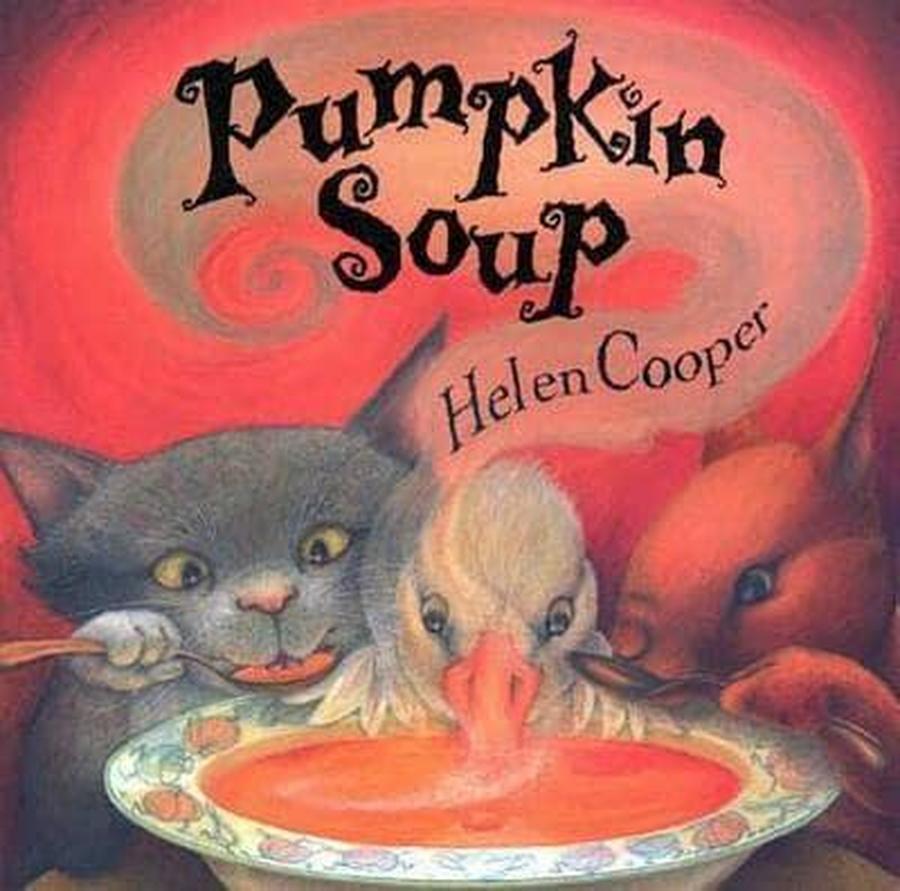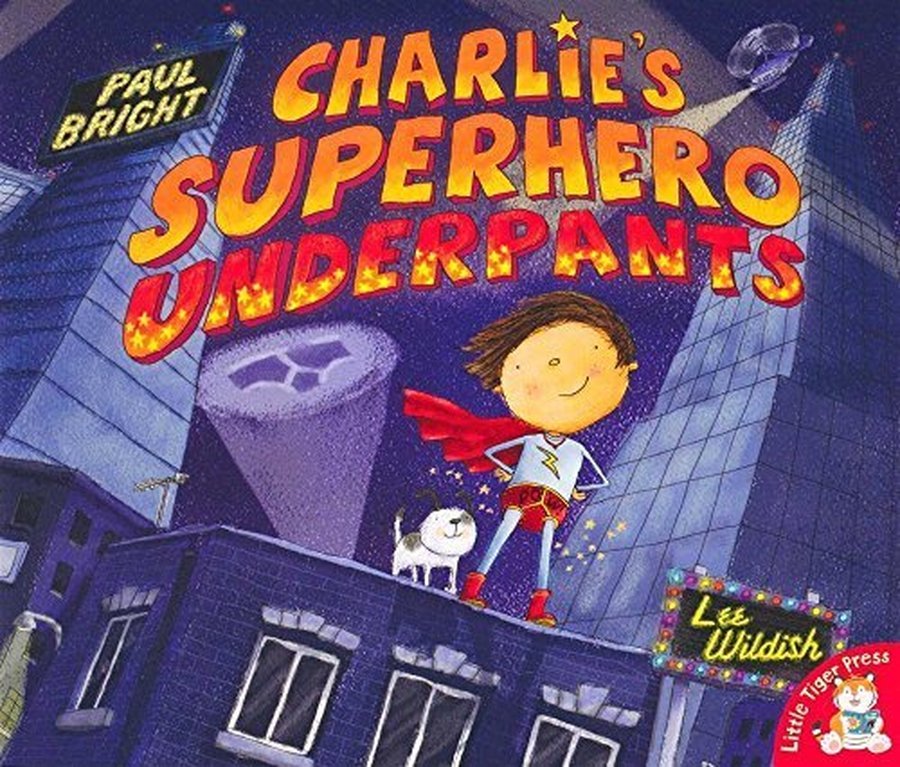 Term 3
This term our learning will be based upon the book Monkey Puzzle by Julia Donaldson. We will be learning all about the jungle and the animals that live in them. We will also have a big focus on our Personal and Emotional Development, focusing on our feelings, people who help us, and keeping ourselves healthy and safe.
Term 4
This term our learning will be based around several different Traditional Tales. Our first book has lots of traditional story characters in that we are all familiar with. It's called Mr Wolf's Pancakes by Jan Fearnley. We will then move on to looking at The Gingerbread Man and then finally we will look at the fairy story, The Frog Prince.
We will be doing lots of story making this term. We will use our phonic skills to help write instructions, shopping lists, invitations and stories. We will be making pancakes and gingerbread men, We will also look at maps and different locations linked to where the Gingerbread Man has run away to. We are going to use our science and DT skills to make a bridge for the Gingerbread man to use and we are also planning to use our junk modelling skills to create a new castle for the Frog and Princess to live in. We will be thinking about the life cycle of a frog and visiting our school pond.
Term 5
This term our main book will be 'The Very Hungry Caterpillar' by Eric Carle. We will be caring for our own tiny caterpillars and watching as they grow and change. We will be learning about the life cycle of the butterfly and investigating which other minibeasts we might find in our wildlife area. We will be using modroc to create minibeast sculptures. We will continue to think about things that grow and change and will look at another Eric Carle book to learn about plants and flowers. We will use 'The Tiny Seed' to create art work in the style of Eric Carle using tissue paper and paint. We will plant sunflower seeds and make our own Mr Grassheads. Finally we will think how we have grown and changed.
Term 6
This term our main book will be 'Watch out for Muddy Puddles!' We will be using our imaginations to think what could be living in the muddy puddle! We will be learning about simple forces and exploring pushes and pulls and floating and sinking. We will be learning to print using bubbles and paint and creating a weaving together. We will be going on a trip to Slimbridge Wetland Trust and exploring what lives in a pond. We will end the topic by looking at the book 'The Lighthouse Keeper's Lunch'.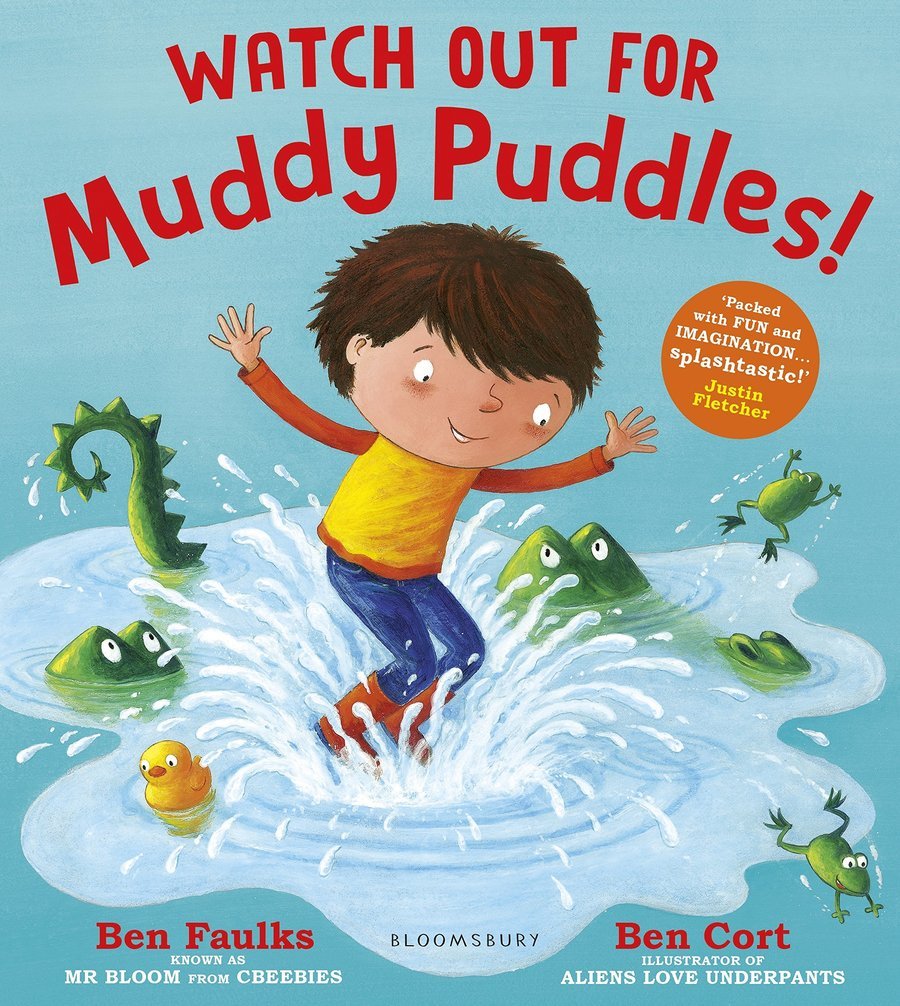 Weekly Class News Weekly Class News Weekly Class News
Week 1
This week we have had great fun reading our new book! We then went outside and jumped in our own puddles! We have used our imagination to think what might be in the muddy puddle and have created warning posters to describe something living in the puddle.
We have been investigating forces. We tested different objects and explored whether they would float or sink in the water tray. We then used foil to create our own boats. We tested them in the water tray and then put play people in them to see how many they could hold!
In Maths, we have been learning to double a number. We have played number bingo, counted ladybird spots and used mirrors to help us.
Finally, we have created our own perfumes and potions in our outdoor area. We had great fun creating different concocions!
Week 4 and 5
We have carried on our growing theme by making our own Mr Grasshead! We carefully put grass seed in a sock and then filled the sock with soil. We decorated a cup with a photo of face and waited patiently for the grass to start growing! They have all started to grow and we are loving our crazy grass hairstyles!
We have also been thinking about keeping ourselves healthy. We have sorted different foods and talked about which foods give us energy and strong muscles and which ones are good for our bones and teeth.
We have enjoyed looking at photos of us as babies and talking about how we have changed! We have written mini books about how we have changed and what things we can do now!
Week 3
We have started looking at a different Eric Carle book this week, 'The Tiny Seed'. We have planted some sunflower seeds and then wrote instructions so that Mrs Dawson can learn how to plant some herself! We have also been labelling the different parts of a flower.
In Maths we have been learning about shapes. We have been naming and describing 2D and 3D shapes and using 3D shapes to build models. We have used shapes to create repeating patterns.
We have looked at the illustrations in the Eric Carle books and have started to create some art work in his style. We have painted and printed on tissue paper. We then carefully cut the tissue paper (which was very tricky!) and then created our own flowers.
During Muddy Monday we went outside with paper and oil pastels and carefully drew the flowers we could see. We also found lots of feathers in the grass so we think the foxes must still be living under the shed!
Week 2
This week we have been busy rewriting the hungry caterpillar story. We have tried really hard to have a go at writing sentences independently and trying hard to spell our tricky words correctly. We were all super proud of finished stories, everyone worked so hard!
We have designed our favourite minibeast and then made them using modroc! It was great fun building a structure using paper and masking tape and then wrapping it with modroc. Once they were dry we painted them and added details like legs and wings.
We also welcomed Miss Oldfield to our class. She will be working alongside Mrs Mills and Mrs Harding until the end of June.
Week 1
This week 5 tiny caterpillars arrived in our classroom! We are very excited to look after them and watch them grow. We have read 'The Very Hungry Caterpillar' and wrote shopping lists for the caterpillar. We have sequenced pictures from the story and used them to retell the story. We have painted pictures of the Hungry Caterpillar and explored making symmetrical butterflies. We have been outside looking for minibeasts in our wildlife area. In Maths, we have been learning about the numbers 11-15 and making them using numicon and tens frames.
Week 5
This week we have read a different traditional story, 'The Frog Prince". We have enjoyed retelling and sequencing the story. We have looked at the famous painting 'Water Lillies' by Monet and used it as inspiration to make our own pond creations. We have also learnt about the life cycle of the frog and made our own posters to show our understanding!
Week 4
We have had a busy week trying to capture the Gingerbread man! We went outside and built traps to try and catch him. We have also had great fun writing our own versions of the story. We had Gingerbread cats, Gingerbread unicorns and even a Gingerbread Guinea Pig!
Week 3
Welcome back everyone! It has been so lovely to see everyone back at school this week.
We have moved on to reading 'The Gingerbread Man' as our class book. We started by following a recipe and making our own gingerbread men. All of the children managed to make, cook, decorate and eat theirs. However, when Mrs Harding went to the oven to get the spare ones out, they'd run away! Mrs Mills found a video of them escaping! We made missing posters to try and help capture them. We were sent some photographs of them hiding in the local area. We used our detective skills to work out where they might be.
It has also been British Science Week. We were lucky to be able to watch the Kinetic Theatre perform 'The Light Fantastic' show. It was also about colour and light. We then spent time doing lots of different science activities. We made rainbows, explored making big and small shadows, mixed colours and did a great experiment using milk, food colouring and washing up liquid!
Such a fun, busy week to welcome everyone back to school!
Week 2
We carried on our learning through our class book 'Mr Wolf's Pancakes'. We painted story maps to help us retell the story and painted some great pictures of Mr Wolf. In Maths, we learnt to compare objects by length and height and to use the correct language. This week was also World Book Day! We had great fun doing lots of book related activities. We went on a character scavenger hunt and had great fun working in groups to make a story in a box!
Week 1
We started our topic by helping Mr Wolf to make some pancakes! We carefully measured the ingredients and then cooked them on the pan. We added different toppings and all agreed making our own pancakes made them taste extra delicious! We then helped Mr Wolf by writing some instructions about how to make pancakes.
Week 6 and 7
We have finished our topic by looking at the story of Handa's Surprise. We have made fruit kebabs and carefully drew pictures of baskets of fruit. We wrote shopping lists for Handa and created beautiful story maps to help us retell the story.
Week 4 and 5
Another busy two weeks for the Reception children. Everyone has been working so hard at home and at school. We have read 'Walking through the jungle' and wrote our own versions. We made binoculars so we could look like real explorers! We have used our creative skills to make beautiful jungles using lots of different materials. In Maths, we have been learning about measuring and used our skills to make our own playdough!
We have looked at non-fiction books and wrote facts about animals and also learnt to label different parts of an animal's body. This week we have been taking part in Children's Mental Health week and have taken part in lots of fun activities including baking cakes, making hearts and taking part in Mrs Mason's tricky Cup Song challenge!
Well done to everyone for still working so hard, you are all superstars!
Week 1,2 and 3
What a strange start to 2021 for us all. It is very strange teaching most of you at home instead of seeing your smiling faces in class each day. However, I am so impressed and proud with everything you are doing and how hard you are all working. The children in school are missing their friends too but we are all doing the best that we can!
Our learning has continued even though most of the children are at home. We have had a busy start to the new topic and have already created some fantastic pieces of work and learnt lots of amazing things. Our new book is the Monkey Puzzle and on the first day of term we found a copy of the book and a little baby monkey called Max! He's lost his Mummy and needs our help to help him find her. So we started by making posters to tell people that he was lost. We have then learnt about the jungle where he is from. We have painted or drawn our favourite animals and have started to create jungle animal masks. Some of us have used papier mache and some have used card. We have learnt about different habitats and what an animal needs to live in a certain place. We made habitats for our toys and then found out about the main features of several different habitats. We have sorted animals and created beautiful aquatic habitat pictures and even created mini rainforest habitats in jars and pots.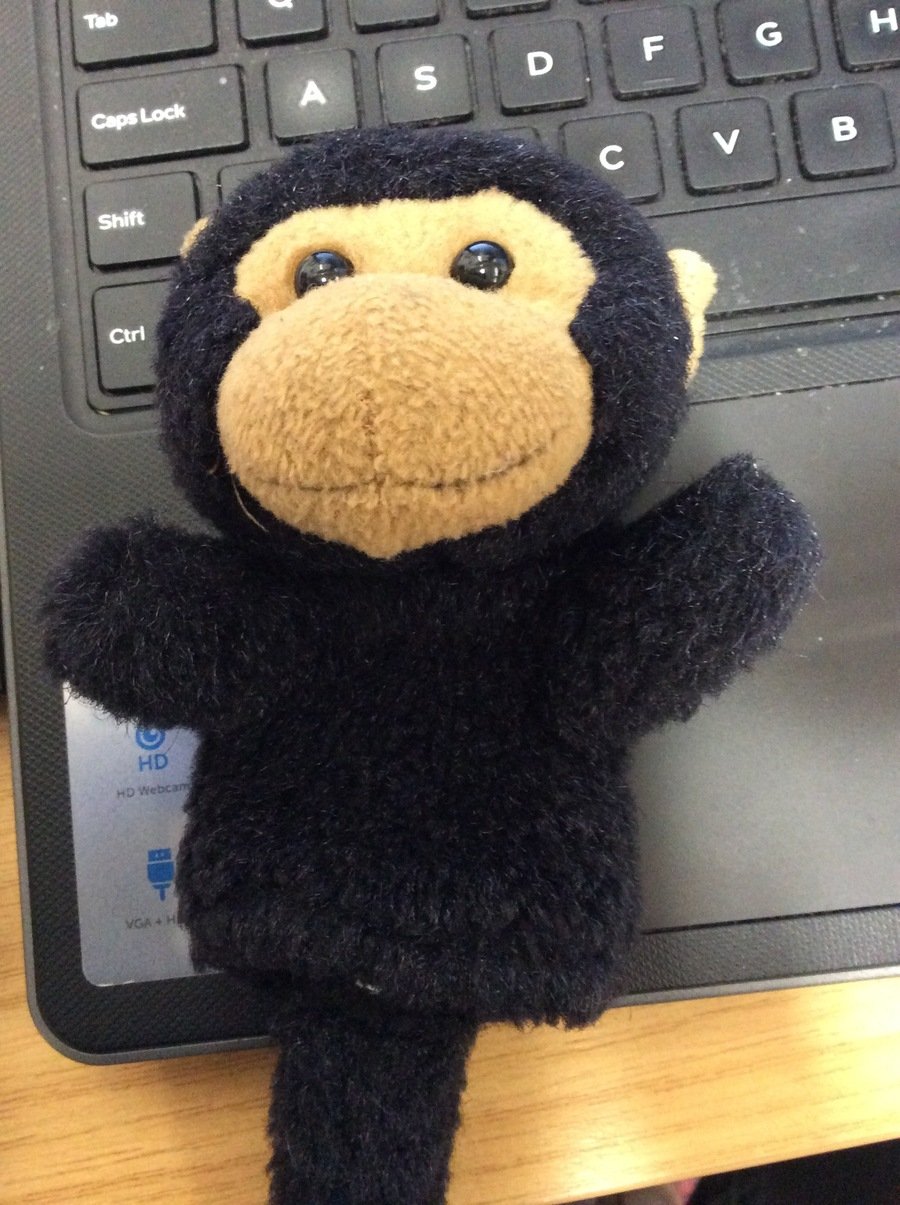 Week 6 and 7
We have had a great final fortnight celebrating Christmas! We have been super busy making cards, calendars, decorations, hats and reindeer food! In between we've written letters to Father Christmas and done lots of Christmas counting. We all performed in our class nativity play, we all loved wearing costumes and acting out our different parts.
During Muddy Monday we went outside and toasted marshmallows on a fire! We also read 'Whatever Next' and then imagined what it would be like to travel to the moon! We wrote a list of what we'd need to take with us and then used junk to make our own rockets!
We've had a super term and the children have all worked really hard. Well done Everyone! Merry Christmas
Week 5
We have completed our Superhero training and have celebrated with a Superhero dress up day! We've had a fun, busy day making masks, making superhero puppets, making superhero biscuits and completing a superhero obstacle course!
We have enjoyed reading Supertato this week. We imagined what Supertato might say and wrote some speech bubbles offering to help the poor vegetables. We have also made repeating patterns by printing with potatoes!
Muddy Monday was extra muddy this week! We made mud paint and had fun painting with it!
Week 4
This week we have been learning about the world and looking in detail at the different countries that Charlie visited. We looked at the different climates and houses and talked about whether they were similar to where we live. We then created our own superhero moving picture. We sponge painted the Earth and then created a superhero on a stick.
Week 3
This week we have carried on with our superhero training. We have designed our own Superhero cape! We then carefully followed our design to paint our cape. It was quite tricky to paint on the fabric.
During Muddy Monday, we went outside and read the story 'Stickman'. We then went on a stick hunt and created our own stickman!
This week we have also learnt about the festival Diwali. We have created some beautiful Rangoli and Mendhi patterns. We then used clay to create a Diva candle holder.
Week 2
This week we received an urgent message from Super Ben! He needs us to help him save the world! So we have decided to turn our classroom into Superhero School and we have started our superhero training! We read a story called 'Charlie's Superhero Underpants" which is about a Superhero losing his powerful underpants and travelling across the world to find them! We wrote posters to help find them and also designed Charlie some new Superhero Underpants!
During Muddy Monday, we went outside and made beautiful Autumn crowns!
In PE we have been practising our throwing and catching skills. We learnt to throw carefully and tried hard to hit a target.
We also took part in the Remembrance Day service. We went outside and listened to Mr Atkinson play the last post. Afterwards we created some beautiful poppy pictures.
Finally the week finished with Children in Need day. We worked together as a team to create a giant Pudsey Bear!
Week 1
This week we have been reading Pumpkin Soup by Helen Cooper. We have had great fun exploring pumpkins, hammering golf tees into pumpkins and ordering pumpkin numbers. We've also looked at fireworks and enjoyed watching a video of a massive firework display in London. We then made our own beautiful firework pictures using paint and glitter. Finally we have been using the laptops to paint firework pictures. We learnt how to select different colours.
Week 1 and 2
Welcome to Cashes Green Primary School! Everyone has had a great first week at school and have enjoyed meeting new friends and getting used to their new classroom. We have looked closely at our faces and painted some fantastic self portraits.
Week 3
This week we have been doing lots of listening games. We have practised hearing rhymes and continuing a rhyming string. We made listening ears and talked about how to be a good listening. In Maths, we talked about different shapes and used shapes to make some fabulous pictures.
Week 4
We read We're going on a Bear Hunt by Michael Rosen. We created collage story maps to help us retell the story. We used musical instruments to accompany the story. We wrote our own version of the story and illustrated the pictures. Mrs Mills laminated it and we can now read it in our book corner. Finally on Friday, we went for a walk in some paint! We couldn't go over it, we couldn't go under it, so we had to go through it!
Week 5
This week we have been reading a different book about bears. This week we have been reading Goldilocks and the Three Bears. We enjoyed making and tasting porridge. We added different flavours to the porridge and then made a pictogram to show which was our favourite. Chocolate was the most popular! We also sequenced pictures from the book and retold the story. We have also started to learn our first set of sounds s,a,t. We have been searching for things beginning with each sound around the classroom.
Week 6
We read the book 'Where's my teddy?'. During Muddy Monday, we went outside and went on a bear hunt around the wildlife area. We then drew maps to show where we found the bears. We couldn't bring our favourite bears into school so everyone sent in a photograph instead. We then used the photographs to help us draw our bears using pen and then paint pictures of them. The paintings and drawings were done so carefully. In Maths, we have been learning to sort items by different criteria. It was quite tricky to think of our own!
Week 7
This week we have been reading the story 'Owl Babies'. During Muddy Monday we went outside and made bird feeders. It was very exciting because as we were hanging them on the trees we saw a fox! We created sponge paintings of the baby owls. In Maths, we learnt about capacity. We compared different containers and worked out which would hold the most and least amount of water.
Week 8
What a busy final week of term! We started the week reading the Billy Goats Gruff! We worked with partners to build bridges. We pretended that Bernard Bear was the troll! We then used the laptop to create a troll and we thought of lots of different describing words to describe what he looked like. On Wednesday we read a different traditional tale 'The Little Red Hen', and then spent the morning making our own bread rolls. And then in the afternoon we discovered that Bernard Bear was LOST!!!!!!!! We decided we would have to go and search for him in the woods! So on Thursday we walked to Randwick woods and searched for him. Thankfully we found him hiding in the trees! The busy week finished with a fancy dress non-uniform day! Most of the class came dressed in Halloween costumes so we decided to spend the afternoon making magic potions! We definitely deserve a rest after such a busy week!
Well done everyone! You've all settled really well into school and are all working really hard. I hope you have a restful half term and I'm looking forward to a busy and fun Term 2!