Back to the home page Link back to the classes page Have a read on the Mental Wellbeing page
Reception
To contact Mrs Mills, please email jmills@cashesgreen-pri.gloucs.sch.uk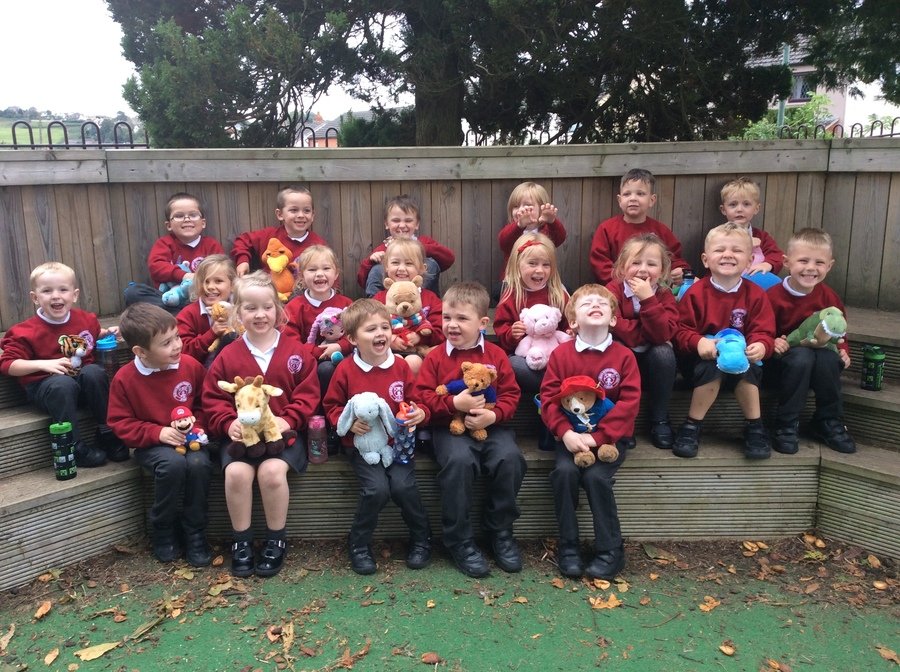 Welcome to our Reception Class page. Here you will find out what we have been doing each week and what we have planned for the term. We base our learning around books linked to a theme but also adapt our plans to take into account children's interests and key events and celebrations throughout the year.
Please see below for our termly overviews, weekly news and photographs of our learning.
Information
PE will be on a Monday. Please send your child to school in their outdoor PE kit every Monday This is dark shorts/jogging bottoms, white t-shirt and school jumper.
Please send your child with a pair of wellington boots. We will use these throughout the week so please leave them on our welly rack in the outdoor classroom. We will be going outside for Muddy Monday every Monday so please ensure they have them available in school.
Please read with your child at least 3 times a week (more if you can) and practise their phonic cards everyday. Please send in a book bag, reading books and phonic wallet everyday. Reading signatures will be counted on a Thursday and certificates given out on a Friday.
Homework is set on Seesaw on a Friday. It should be completed by the following Thursday. In addition, it is important that your child regularly practises their phonic cards, tricky words and word building skills in their yellow word books.
Weekly Class News Weekly Class News Weekly Class News
This term our learning is based around the theme of water. Our first book is 'Watch out for muddy puddles' by Ben Faulks. This will be followed by 'The Lighthouse Keeper's Lunch' by Ronda Armitage.
Week 4 and 5
Reception have had another busy fortnight! We had a brilliant trip to Slimbridge Wetlands Trust. We fed the ducks and geese and did a range of nature games after meeting Ava in the Big Nest! No one fell in the water when jumping on the stepping stones and then after lunch we all had great fun together in Welly Boot Land!
For Muddy Monday this week, we went to our school pond and did some pond dipping! We carefully used the nets to see what lived in our pond. We found giant tadpoles and some froglets and even a couple of nymphs.
We also learnt about a famous person from the past, Mary Anning. We then pretended to dig for fossils and bones. We have loved being dinosaur detectives!
Week 2 and 3
Another busy fortnight for Reception! The children have written their own stories about falling into the muddy puddle! They've had some brilliant ideas and really tried hard to use their phonic skills to help them write some super stories. In Maths they have been sharing objects into equal groups. The children made their own boats from foil and then tested them to see who's boat could hold the most amount of toy people! The winning boat held 58!
We read the book 'Barry the Fish with Fingers' and then explored making our own bubble wands and trying to blow different shaped bubbles! We then experimented with printing with bubbles! It was great fun.
This week the children have also shown a real interest in Dinosaurs and fossils. We have read lots of stories about dinosaurs and looked at some fossils. We then created dinosaur skeleton pictures and made fossils using clay.
We really enjoyed our first Sports Day! We had so much fun throwing, jumping, hopping and balancing in the morning and all tried so hard in the races in the afternoon!
Week 1
We have had a great start to the term. The children have loved reading the class book and really enjoyed going outside to jump in our own puddles! They have used their imagination to describe what they could see at the bottom of their own muddy puddle. The children have made warning posters to make people aware of the horrible creatures lurking in the puddles!
The children have enjoyed being scientists this week and have explored floating and sinking. They have predicted what they thought was going to happen and then tested their ideas. They recorded their findings by drawing what happened. Their results triggered more scientific questions. We then explored the question 'Do all round things float?' Their scientific questions and thinking has been fantastic!
This term our learning is based around the theme of growing and changing. Our first book is 'The Very Hungry Caterpillar' by Eric Carle. This will be followed by another book by the same author, 'The Tiny Seed'
Week 4 and 5
We finally had butterflies! We were so excited to let them go on our school field! We celebrated the end of our topic with a minibeast dress up day!
Week 2 and 3
Our caterpillars have grown loads and on Thursday morning we were excited to see they were in their cocoons, just like the story! We are so excited to see what happens next. In literacy we rewrote the story of the Very Hungry Caterpillar. We used our phonic wordbuilding skills and knowledge of tricky words to write the story. Mrs Mills was super proud of everyone's writing!
We have been working as scientists to sort minibeasts by different criteria.
We have designed our favourite minibeast and have started making them using modroc. It was very messy! Now they have dried and are really hard. We have carefully followed our designs and painted the modroc and will be adding legs and other details next week.
We love playing in the outdoor classroom with our friends. This week we have been using the metal buckets as drums - It's been VERY loud!
Week 1
We were very excited when 5 tiny caterpillars arrived in our class! We are going to be taking great care of them as we watch them grow and change. We went on a minibeast hunt in the wildlife area during Muddy Monday. We found lots of different creatures and ticked them off on our checklist! We have explored symmetry and used paint to create beautiful symmetrical butterflies!
This term our learning is based around three different traditional tales. Our first book is Mr Wolf's pancakes, followed by The Gingerbread Man and then finally The Frog Prince. We will be celebrating Mother's Day and Easter.
Week 4 and 5
The children have continued to search for the Gingerbread man! He has been spotted in various locations around our local environment. The children have enjoyed working out where he might be! During Muddy Monday, they went outside and built traps to try and capture him! They loved being creative and thinking of so many different ideas. The children also became scientists this week. They tested different biscuits to try and find out which biscuit might have been the strongest. They observed what happened when they were put in water. Everyone agreed that the Gingerbread man might have survived if he had been made from a pink wafer!
The children have explored colour mixing. They discovered what happened when you mixed two colours together on your hands! They were very excited when their hands turned into Incredible Hulk hands! They then used what they had learnt to create a painting of the Gingerbread man!
Week 2 and 3
Yet another busy fortnight of exciting learning for Reception! They loved taking part in the street dance workshop and showed they all had great moves! The children developed their geography skills by creating maps to show where Mr Wolf lived. They worked in teams to create super maps using objects to be each characters house and then had a go at drawing their own maps to show where Mr Wolf, The Gingerbread Man and Chicken Licken lived.
On Monday, the children enjoyed making Gingerbread Men biscuits. We were all looking forward to eating them at snack time but Mrs Mills' and Mrs Harding's Gingerbread Men jumped out of the oven and ran away!!! The children helped us to look all around the school and were great detectives searching for clues. We found some CCTV and spotted the Gingerbread Men running past the climbing frame and out through the gate! The children worked hard to make posters and have taken them home to put up around the local area to help us track down the missing biscuits!
The children have made their own 'The Gingerbread Man' story books and have loved retelling the story. They have all remembered lots of key phrases from the story and included lots of details. Very impressive storytelling Reception!
The children have been busy in Phonics. They have now started Chapter 3 and are busy learning lots of new digraphs. They have worked really hard to read and write words containing ai, ee, igh and oa this week.
Week 1
The children have had a fantastic first week back. They have enjoyed reading Mr Wolf's pancakes and discussing the different characters in the story. They decided that his neighbours deserved to be eaten for being so unhelpful! The children all worked really carefully to paint pictures of Mr Wolf. On Thursday they became chefs and made their own pancakes!
The children also benefitted this week from a visit from Harold and Henry the giraffes from the Life Education Bus! They learnt about keeping healthy, looking after their teeth, what to do if they're feeling sad and about how we need lots of energy!
This term our learning will be based around the theme of animals and the jungle. Our main book will be 'Monkey Puzzle' by Julia Donaldson. We will also be using 'Walking through the jungle' and 'Handa's Surprise' as key texts. We will be celebrating Chinese New Year towards the end of the term.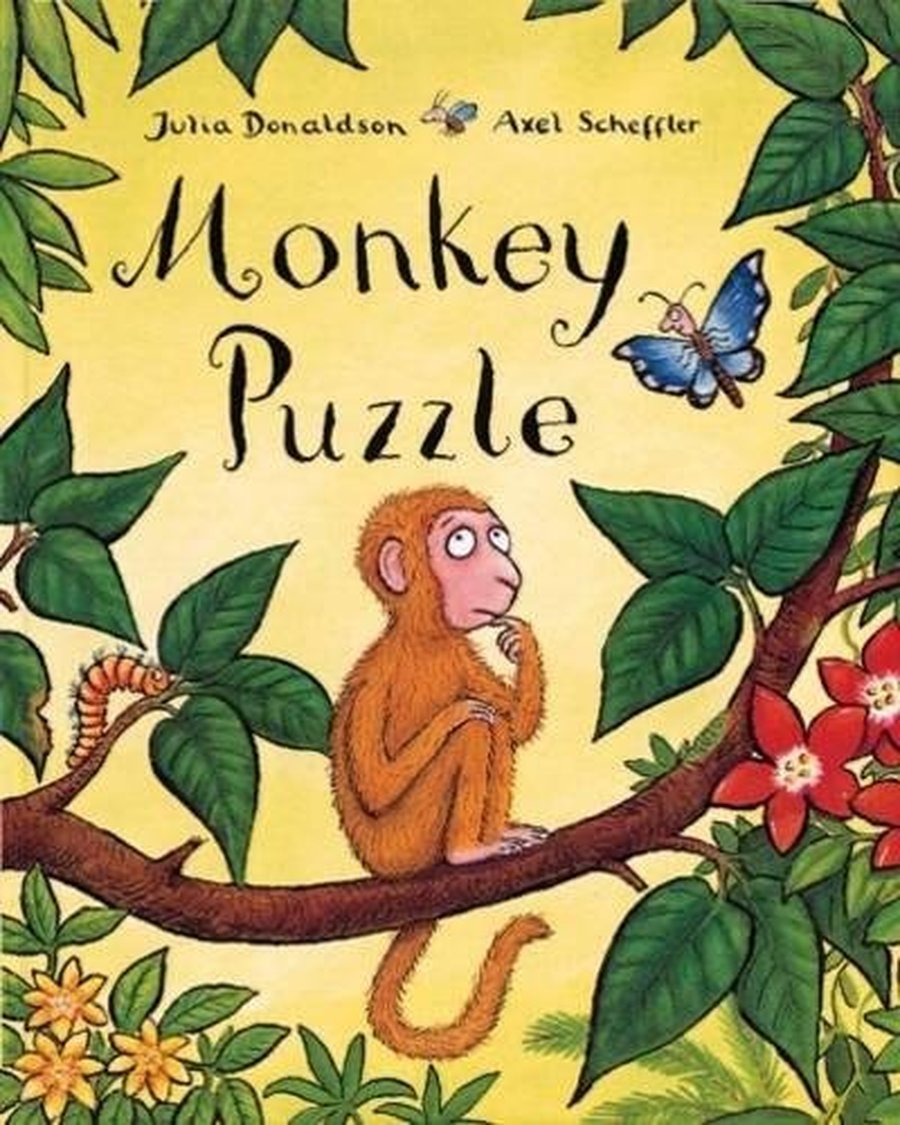 Week 5 and 6
The children have enjoyed celebrating Chinese New Year! They have learnt all about the different signs of the zodiac and loved working out if they were born in the year of the Monkey or the Rooster! The children learnt how to safely cut and grate different vegetables. They then stir fried them to create a delicious Chinese style stir fry. They all tried really hard to eat it with chopsticks! They have also been busy making lanterns, concertina dragons and learning a Chinese scarf dance!
In Literacy, they have read Handa's Surprise and have helped Handa by writing her shopping list. They have also made some super story maps to help them retell the story.
In Maths, the children have been finding different ways of making 6, 7 and 8. They have recorded these as number sentences!
Week 3 and 4
.The children have been busy designing their own jungle mask. They carefully drew their design and then got very messy learning to papier mache a balloon! Once they were dry and hard, they carefully followed their designs and painted and decorated. They are super proud of their finished masks.
In Maths, the children have been learning to add 2 and 3 groups together. They have all been trying really hard to say their number sentences and some children are becoming confident at writing them too!
In Literacy they have learnt to label a picture and have made a super information book about elephants.
Week 1 and 2
The children were very excited to return to school and discover a little baby monkey in our classroom! His name is Max and he has lost his Mummy. The children made posters to help him get found. Our class book is called Monkey Puzzle and is all about a little monkey who is lost in the jungle. The children have loved sharing the story and enjoyed making puppets to retell the story. Their storytelling skills have developed so much!
In Maths, the children have been learning about zero and have enjoyed comparing numbers, deciding which is bigger or smaller.
During Muddy Monday, the children used magnifying glasses to search for creatures in the wildlife area. They enjoyed finding slugs, spiders and several massive worms! They also discovered some large holes in the hedgerow. There has been lots of discussion about what might live in the holes....
In PSHE they have been talking about people who help us and discussing who could help them if they were lost.
In Term 2 our learning will be based around learning about different celebrations and festivals (Halloween, Diwali, Bonfire night, Remembrance Day, Christmas) and books around the theme of Superheroes! Our main book will be 'Charlie's Superhero Underpants'. We will also focus on Supertato and Whatever Next.
Week 6 and 7
Happy Christmas to you all!
The children have had a fabulous end to the term. They loved celebrating and graduating from Superhero school with their Superhero day! They spent the day completing different challenges and even a Superhero obstacle course!
During Muddy Monday, the children loved lighting a fire and toasting some marshmallows!
All of the children were fantastic in their first Nativity play. They looked fabulous in their costumes and all sang incredibly. We are so proud of them all!
Week 4 and 5
Another busy fortnight for Reception. They have been thinking about real life superheroes and how these people help us. The children thought that doctors, nurses, police, firefighters, the lollipop lady and our family are all real life superheroes. They have had great fun playing firefighters in our outdoor classroom and have shown how creative they can be by building fire engines, burning houses and even a jail!
In Muddy Monday, they used the sticks we collected to be paint brushes and made our own gooey paint using mud and water! The children had great fun working as a group to paint some very muddy masterpieces!
This week, they have been reading Supertato! The children have used their phonic skills to write Supertato's speech bubble imagining what he might have been shouting. They have used potatoes to creating repeating patterns and finally they were scientists today, trying to release the peas from the Evil Pea's icy trap! They had to try and melt the ice block and were fascinated to watch what happened when they sprinkled salt on the top!
Remember - Tuesday 7th December is our Superhero dress up day! Please come in non-uniform or a superhero costume if you have one!
Week 2 and 3
Reception received a message from Super Ben asking the children to help him save the world! The children need to spend the next few weeks training in Superhero School to help him. He sent us our new class text 'Charlie's Superhero Underpants'. The children loved reading about his adventures as he travelled the world looking for his superhero pants. They then made lost posters to help Charlie find them and designed him some new pants in case he never found them!
The children have designed their own superhero capes. They have been carefully following their designs and painting on fabric. They are going to look amazing!
In Maths, Reception have been finding different ways of making 4 and 5 and loved going outside to play a game of beanbag toss and recording their scores.
In Muddy Monday, we noticed that the big tree had lost nearly all of its leaves. We collected the fallen leaves and made beautiful autumn crowns.
Week 1
Reception have had a busy week learning out several different celebrations that are taking place. On Monday they spent the day talking about Halloween in preparation of the School Halloween Party. They spent the day exploring pumpkins, hammering golf tees into pumpkins and even made some exciting, exploding magic potions!
On Tuesday and Thursday, Reception focused on Diwali, the Festival of Light. As well as reading lots of books and watching a video about the festival, the children carefully designed Mendhi and Rangoli patterns. They used the laptop to create beautiful Rangoli patterns. They then used clay to create a diva lamp. They all found it really tricky to mould and shape the clay.
Finally on Friday, we have spent the day thinking about Bonfire Night. The children have created some beautiful sparkly firework pictures.
In Term 1 our learning will be based around the story 'We're going on a Bear Hunt' by Michael Rosen. We will also focus on other 'bear' and 'wood' themed stories during this term.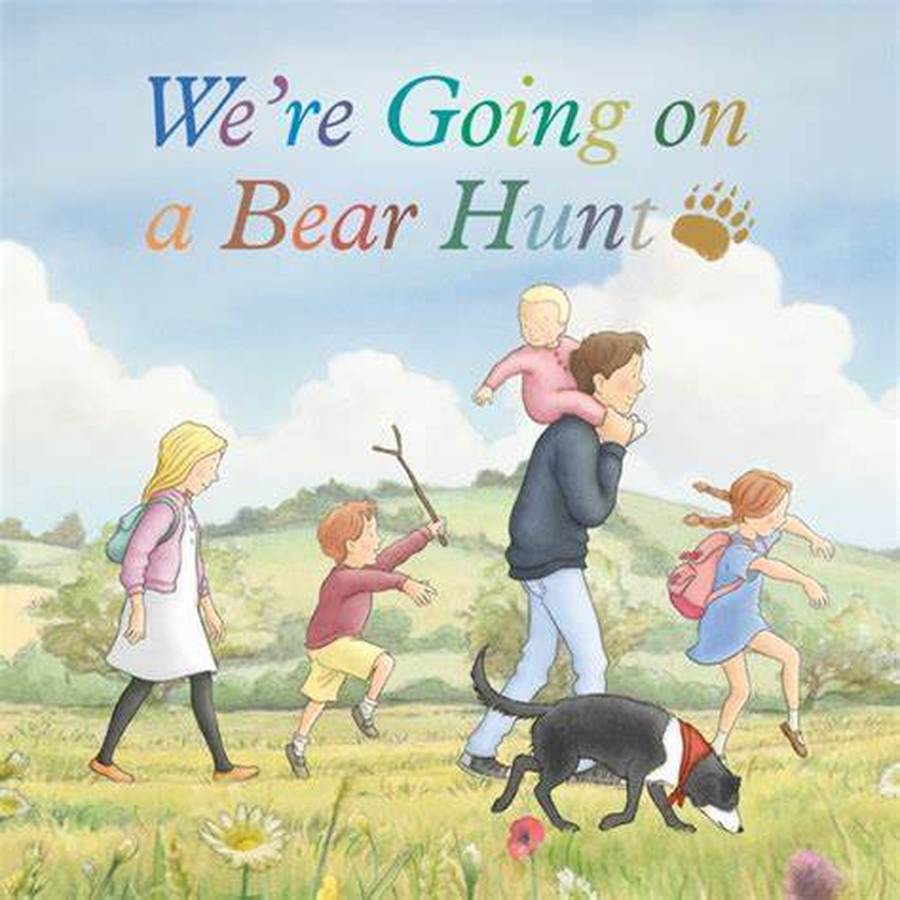 Week 7
Bernard Bear went missing!!!! Reception spent the morning walking to the woods to find him! Luckily we found him hiding under a tree. We also managed to search for bugs living under logs, climb on some fallen logs, walking in lots of thick, oozy mud and splash in some muddy puddles! It was a great fun morning!
Week 5 and 6
Reception have had great fun this fortnight doing so many exciting things! They loved bringing their own bears into school and writing them invitations to our teddy bears' picnic! They showed great concentration and observation skills when they carefully painted pictures of their bears. All of the children had great fun learning about capacity. They had to work together to fill all the buckets up and work out which held the most water.
This week we have been focussing on a new story set in a wood, 'Owl Babies'. The children have enjoyed making owl puppets and retelling the story. During Muddy Monday, they went outside and made bird feeders using peanut butter, pine cones and bird seed.
Week 3 and 4
Reception have had a busy fortnight! We've all enjoyed staying at school full time and getting used to some new routines. We have loved reading our class book 'We're going on a bear hunt'. We have used story trays to retell the story and made some super story maps using lots of different materials. We had great fun walking through some paint and making lots of colourful footprints! This week Reception have been looking at a different 'bear' themed book, 'Goldilocks and the three bears'. We all enjoyed tasting porridge and choosing whether we preferred Daddy, Mummy or Baby Bear's favourite topping.
Week 1 and 2
Welcome to Cashes Green Primary School! Everyone has had a great first week at school and have enjoyed meeting new friends and getting used to their new classroom. We have looked closely at our faces and painted some fantastic self portraits.