Back to the home page Link back to the classes page Have a read on the Mental Wellbeing page
Reception
To contact Mrs Mills, please email jmills@cashesgreen-pri.gloucs.sch.uk
Welcome to our Reception Class page. Here you will find out what we have been doing each week and what we have planned for the term. We base our learning around books linked to a theme but also adapt our plans to take into account children's interests and key events and celebrations throughout the year.
Please see below for our termly overviews, weekly news and photographs of our learning.
Information
PE will be on a Monday. Please send your child to school in their outdoor PE kit every Monday This is dark shorts/jogging bottoms, white t-shirt and school jumper/cardigan.
Please send your child with a pair of wellington boots. We will use these throughout the week so please leave them on our welly rack in the outdoor classroom. We will be going outside for Muddy Monday every Monday so please ensure they have them available in school.
Please read with your child at least 3 times a week (more if you can) and practise their phonic cards everyday. Please send in a book bag, reading books and phonic wallet everyday. Reading signatures will be counted on a Thursday and certificates given out on a Friday.
Homework is set on Seesaw on a Friday. It should be completed by the following Thursday. In addition, it is important that your child regularly practises their phonic cards, tricky words and word building skills in their yellow word books.
Weekly Class News Weekly Class News Weekly Class News
In Term 2 our learning will start with a special week of learning about and celebrating several difference festivals and celebrations - Halloween, Diwali and Bonfire night. We will then move on to basing our learning around the story 'Charlie's Superhero Underpants' by Paul Bright. We then focus on other superhero stories including Supertato and Whatever Next before moving on to basing our learning around Christmas!
Week 4 and 5
Reception have all passed their superhero training! They were fantastic in their first sharing assembly and all loved standing up and showing their visitors all of their learning this term. We had a great Superhero day where we completed lots of challenges and all received our Superhero certificates at the end of the day! We have been looking at all the places that Charlie visited in the story and comparing what they were like. We sorted clothes that we might need for different places and enjoyed looking closely at the Globe.
This week we were really lucky to be visited by four scientists from Infinity Systems. They came in and talked to use about their jobs and then they helped us to make a rocket and a rocket launcher. We had a great afternoon shooting them into the air!
Week 2 and 3
Reception received a message from Super Ben! He needs their help to save the world. The children have agreed to train to be superheroes over the next few weeks. They have created lost posters to help Charlie find his pants and have even designed him a new pair just in case his super red pants don't come back. The children have designed and started making their own amazing superhero capes. In our science sessions, the children have been exploring making shadows. They have explored how to make their own shadow puppets and discovered how they can make the shadow get bigger and smaller.
Week 1
This first week has been full of pumpkins! The children have loved reading the story Pumpkin Soup and exploring pumpkins and what is inside them. They have been developing their fine motor skills by hammering golf tees into a pumpkin. Finally they have observed closely what happens when they mix different ingredients to make magical potions! Lots of mess and fun had by everyone!
In Term 1 our learning will be based around the story 'We're going on a Bear Hunt' by Michael Rosen. We will also focus on other 'bear' and 'wood' themed stories during this term.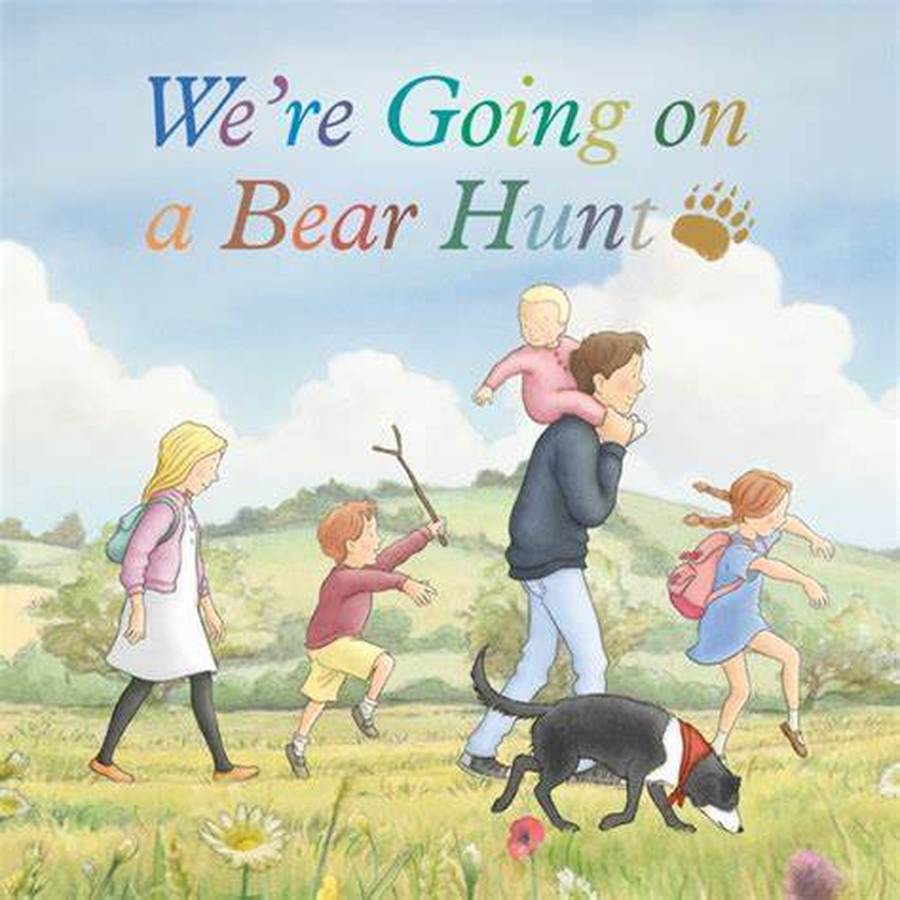 Week 1 and 2
Welcome to Cashes Green Primary School! Everyone has had a great first two weeks at school and have enjoyed meeting new friends and getting used to their new classroom. We have looked closely at our faces and painted some fantastic self portraits. We have been on a listening walk around the school and made some listening ears to help us hears lots of sounds around us.
Week 3 and 4
Reception have had a busy fortnight! We've all enjoyed staying at school full time and getting used to some new routines. We have loved reading our class book 'We're going on a bear hunt'. We have used story trays to retell the story and made some super story maps using lots of different materials. We had great fun walking through some paint and making lots of colourful footprints! This week Reception have been looking at a different 'bear' themed book, 'Goldilocks and the three bears'. We all enjoyed tasting porridge and choosing whether we preferred Daddy, Mummy or Baby Bear's favourite topping.
We also went outside for our first Muddy Monday session. We learnt about base camp and some simple rules. We played 1,2,3, Where are you? and even had time to play on the swing and hammock!
Week 5 and 6
Another busy fortnight in Reception. The children loved inviting their bears to our Teddy Bears' Picnic! They had a lovely afternoon together, even remembering to share their cakes with their teddies! They also showed great observation and concentration skills as they carefully painted a picture of their bear. In maths, they have been examining natural objects and sorting them into different groups.
In our science work, they have continued to learn about sound. After playing lots of listening and sound spotting games, they made their own sound shakers. They were then challenged to play them in different ways - they loves playing them loudly!
This week, they have been focussing on the story 'Owl Babies'. The children have loved dressing up and acting out the story. During Muddy Monday, they made bird feeders using peanut butter, pine cones and bird seed! The baby owls live in a hole in a tree. The children then thought about where they live and what their home is like. Some of the children were able to remember their address!
Week 7
Our last week of the term was super busy! Bernard the Class Bear went missing! We walked to Randwick Woods to find him! We had great fun playing in the woods, building dens, balancing on logs and making a slide! We were so happy to find him hiding in a tree.
We have also been talking about Harvest. We read The Little Red Hen and then made our own dough. We took it outside and cooked bread twists on the campfire!