Back to the home page Link back to the classes page Have a read on the Mental Wellbeing page
Year 4
To contact Mr Atkinson, please email latkinson@cashesgreen-pri.gloucs.sch.uk
Class Notices
PE Day is a Monday. This term is dance, which will be in the hall. Children should be wearing trainers for this, so please ensure there is a spare pair for outdoor play as we can't use muddy trainers in the hall.
Reading Record day is a Thursday. Children can write what they have read but this must still be signed by an adult please.
Times Table test day is a Friday. You can support your child by practising Times Tables at home. By the end of Year 4, children are required to know all their tables up to 12X12 and will have a formal test in June. Here are some websites you can use to help.
https://play.ttrockstars.com/h
https://www.topmarks.co.uk/maths-games/hit-the-button
https://www.timestables.co.uk/ - A wide range of games and recall opportunities
https://mathsframe.co.uk/en/resources/resource/477/Multiplication-Tables-Check
We use the mathsframe website for our test at school as this simulates the speed recall required for the end of year test.
PLEASE ENSURE YOUR CHILD HAS A SPARE PAIR OF TRAINERS OR WELLIES IN SCHOOL EVERY DAY WHICH THEY CAN WEAR ON THE FIELD - WE WILL BE USING IT IN ALL WEATHER.
Friday 20th January 2023
What a great start to the term we have had! We have been busy learning all about the digestive system in Science lessons. We have made a simulation using some food, juice and tights! Look at the photos to see the children in action or watch the video to have a go at home!
https://www.youtube.com/watch?v=hsV4q5nEUx4
We have used our learning to make Operation board games in DT lessons, including electrical circuits. We have been writing present tense reports in English lessons and learning how to multiply and divide in Maths.
Term 3
This term's book is Giant by Kate Scott
We will be using this book to guide our learning throughout the term. Subjects covered this term will be as follows:
English
Narrative - A new story with the same structure
Non-fiction - Present tense reports
Maths
Multiplication & Division
Measurement
Fractions
Times Tables
Computing
Internet Safety
PowerPoint
Science
Animals including humans - Digestive System and Teeth
DT
'Operation' games
PSHE
Mental Health
Being my Best
16th December 2022
we've had a great week to finish the term. We have been finishing our DT project, using electric circuits to make projectors. Hopefully they will all look lovely at home! Have a look at the photos to check out the final products!
We have enjoyed a festive start to the Christmas holidays and the children have worked very hard all week. Merry Christmas from the Year 4 team and see you all in 2023!
2nd December 2022
We've had a great few weeks in Year 4. We have been working on narrative writing in English, and started to write our own stories based on The Firework Maker's Daughter. In Geography lessons, we have started to learn about rivers and have been exploring different parts of a river and locating major rivers on maps. We have started to design projector toys in our DT sessions and are looking forward to making them over the next couple of weeks.
We had a brilliant time at Techniquest and had so much fun with some hands-on science! Have a look at our gallery to see what we were up to!
18th November 2022
We have been writing firework poems. We explored different poetic techniques and experimented with vocabulary before writing our final pieces. Aren't they amazing! Have a look at these fantastic pieces!
We have also finished our work in History about the Shang Dynasty. We concluded our topic by answering the question: 'How did a pile of dragon bones help solve an ancient Chinese mystery?' We looked at different sources and artefacts and built an answer to the question, focusing on what we have covered throughout the topic.
Term 2
This term we will be studying the book The Firework Maker's Daughter by Philip Pullman.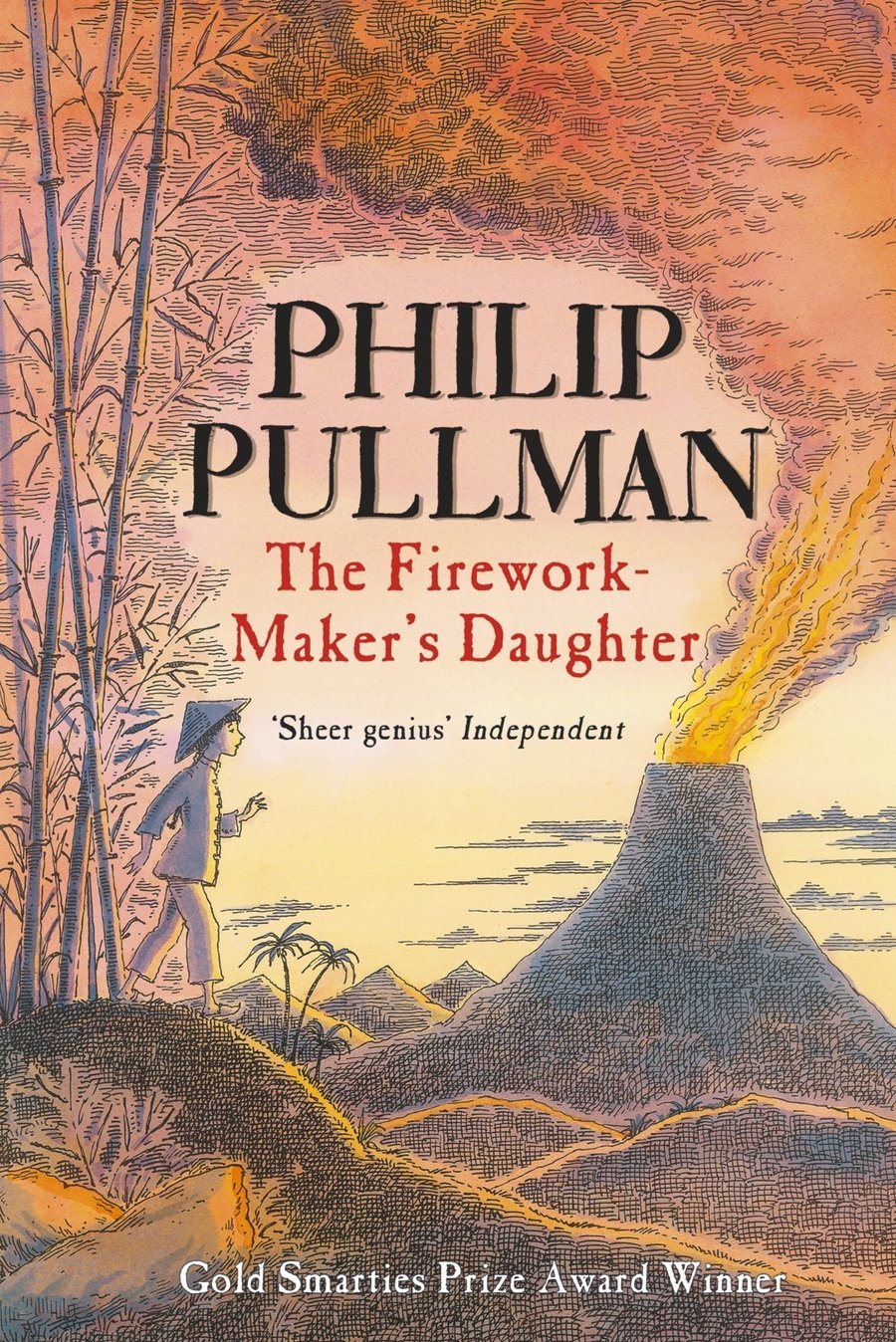 We will be using this book to guide our learning throughout the term. Subjects covered this term will be as follows:
English
Non-fiction - Instructions
Poetry
Narrative - A sequel to the story
Maths
Subtraction
Length & Perimeter
Multiplication & Division
Times Tables
Computing
Self image and identity
Research
Science
Electricity
DT
Firework projectors
History
The Shang Dynasty
Geography
Rivers
PSHE
Me and My Relationships
Friday 14th October 2022
We have been working really hard in our Science lessons this term, learning all about sound. We know how sounds are produced and what happens the further from a sound source you get. We have explored the way that sounds travel through different media and made string telephones in last week's session. Have a look at some of the pictures from this term's learning!
Friday 30th September 2022
We have been busy learning all about the Anglo-Saxons this week! On Tuesday, we were transported to the past with visiting Anglo-Saxon Edmund. He taught us all about Saxon battle tactics, board games, archaeology and The Witan. We learned all about how they lived and had a fantastic day!
Term 1
Welcome back! We're so excited to welcome you into Year 4!
Our class teacher is Mr Atkinson and our teaching assistants are Miss Maloney and Mrs Rice-Taylor. You will also see Mrs Bennett every other Wednesday for RE, Times Tables and Art.
The children have started the term fantastically and settled into Year 4. Keep it up!
This term, our book is King Arthur and the Knights of the Round Table by Marcia Williams.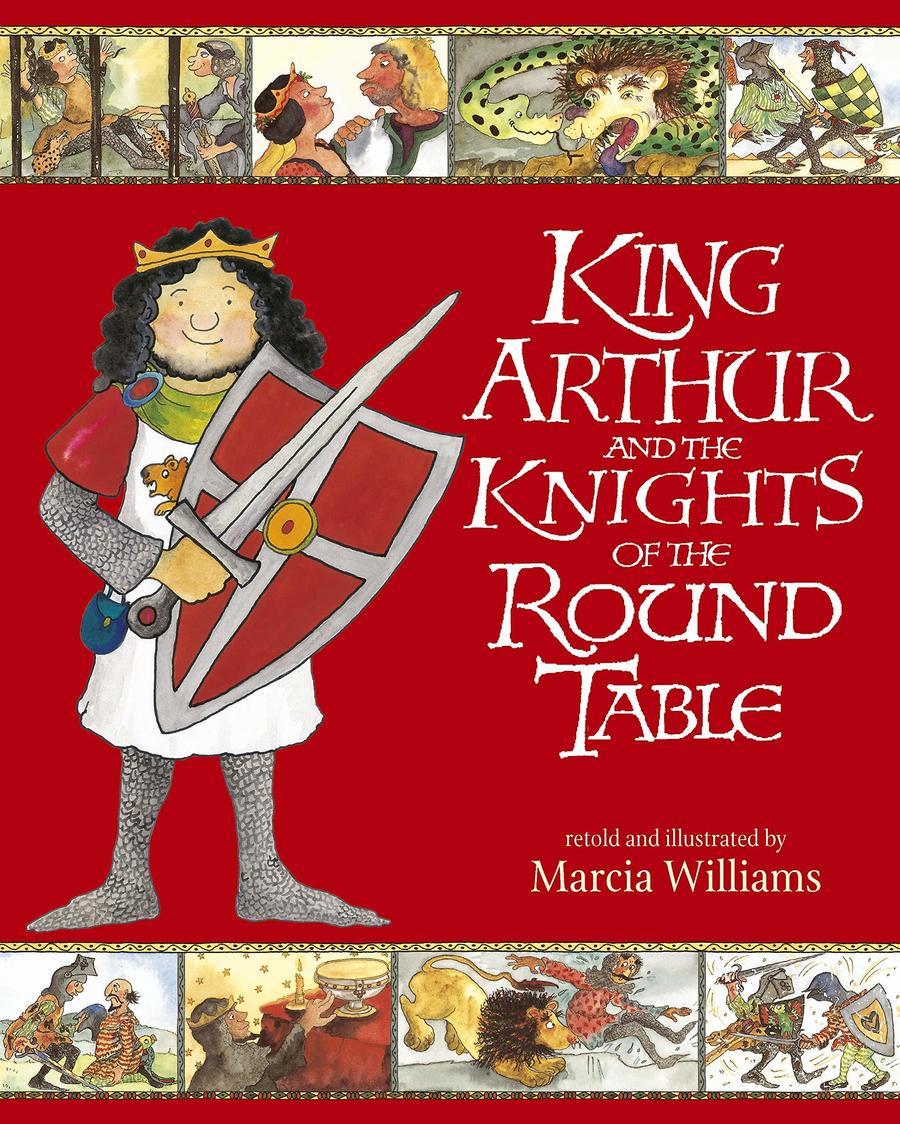 We will be using this book to guide our learning throughout the term. Subjects covered this term will be as follows:
English
Narrative - A new Arthurian story
Non-fiction - A past tense report about Saxon life
Poetry - A narrative poem about Sir Lancelot
Maths
Place Value
Addition and Subtraction
Times Tables
Science
Sound
History
The Anglo-Saxons
Geography
United Kingdom
Grid references
Art
Colour
PSHE
Valuing Difference