Back to the home page Link back to the classes page Have a read on the Mental Wellbeing page
Year 4
To contact Mr Atkinson, please email latkinson@cashesgreen-pri.gloucs.sch.uk
Class Notices
PE Day is a Wednesday for Terms 1 and 2. Please come into school wearing your PE kit.
This term, we have Forest School starting weekly on Thursday 16th November. Please ensure that your child has wellies, a coat and any other waterproofs as we will be going out in all weathers.
Reading Record day is a Thursday. Children can write what they have read but this must still be signed by an adult please.
Times Table test day is a Friday. You can support your child by practising Times Tables at home. By the end of Year 4, children are required to know all their tables up to 12X12 and will have a formal test in June. Here are some websites you can use to help.
https://www.topmarks.co.uk/maths-games/hit-the-button
https://www.timestables.co.uk/ - A wide range of games and recall opportunities
https://mathsframe.co.uk/en/resources/resource/477/Multiplication-Tables-Check
We use the mathsframe website for our test at school as this simulates the speed recall required for the end of year test.
PLEASE ENSURE YOUR CHILD HAS A PAIR OF WELLIES IN SCHOOL EVERY DAY WHICH THEY CAN WEAR ON THE FIELD - WE WILL BE USING IT IN ALL WEATHER. These should be named and placed on the Y4 welly rack outside.
Friday 10th November 2023
We've had a super week back to school. We have been really enjoying this term's focus book and have written some super instructions based on it. We have been learning all about electricity in Science lessons and had a go at making circuits using different components. In Maths, we have learned about area and have still been working really hard on our times tables - everyone in the class now has a Rock Status from playing the Studio Mode of TTRS. Well done!
Term 2
This term we will be studying the book The Firework Maker's Daughter by Philip Pullman.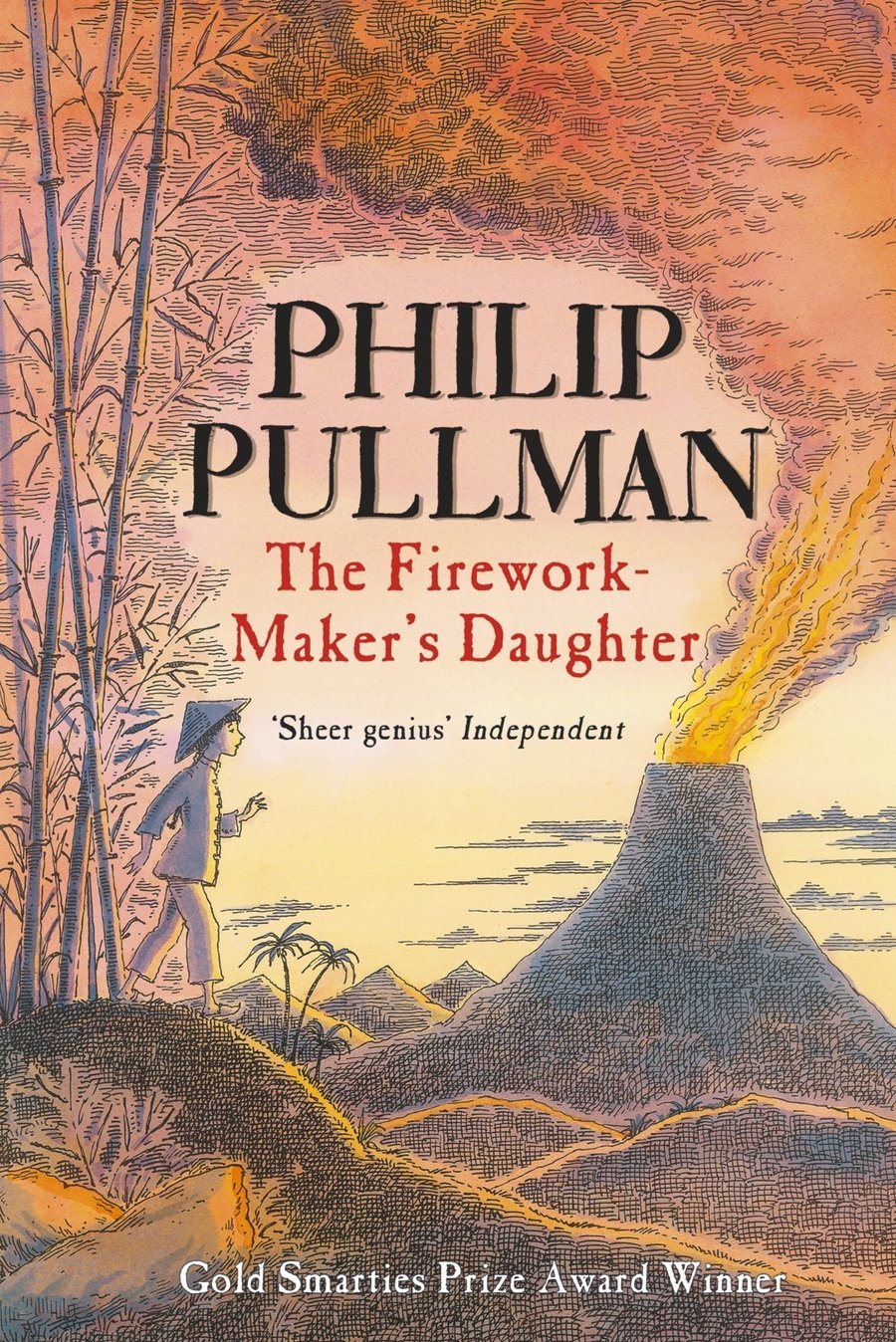 We will be using this book to guide our learning throughout the term. Subjects covered this term will be as follows:
English
Narrative - A sequel to the story
Non-fiction - Instructions and Recount
Maths
Area
Multiplication & Division
Times Tables
Computing
Self image and identity
Research
Science
Electricity
DT
Firework projectors
History
The Shang Dynasty
Geography
Rivers
PSHE
Me and My Relationships
Friday 27th October 2023
We have been busy finishing off our King Arthur topic! We have painted fantastic Arthurian shields for our topic book covers and had a great time practising and performing our King Arthur play in assembly! Thank you for being such a great audience! This week, we have written instructions about how to make traditional Anglo-Saxon pottage - a stew made with vegetables and oats. We tasted it and lots of us enjoyed it! We have been working really hard on our times tables too, with lots of children getting earning a Rock Status by playing and improving using the Studio mode of TT Rockstars. Keep it up!
Friday 13th October 2023
Year 4 have had a great couple of weeks since the last update. We have been learning lots about Sound in Science lessons. We have tested decibel level of sounds over distance and explored how string telephones work! Have a look at our gallery of our string telephone investigation! We have also had a go at using different materials to insulate sound coming from a speaker. We also explored what happened to the strength of different vibrations when the volume of sound increased. We used drums and Rice Krispies to test this out!
Friday 29th September 2023
We have had a super few weeks in Year 4! We have been really busy learning all about the Anglo-Saxons in our History lessons. We thoroughly enjoyed our Anglo-Saxon workshop with Edmund the Saxon on Wednesday. We practised battle tactics, played Saxon games, practised some archaeology and made decisions like King Alfred in the Witan game! Check out the photos below!
Friday 15th September 2023
Welcome to Year 4 with class teacher, Mr Atkinson! Other staff in the class are Mrs Rice-Taylor (TA), Mr Spring (TA), Miss Smith (TA) and Mrs Bennett (teaching on alternate Tuesdays). We are all really for a brilliant year ahead!
What a fantastic start to the year we have had! The class has done a fantastic job at settling into Year 4 and has produced some super work already! In Science, we have been exploring sound and made slo-mo videos to show the vibrations caused by hitting a drum or strumming an elastic band. In History lessons, we have been exploring the aftermath of the Roman Empire and the emergence of the Anglo-Saxons in Britain. We have invited an Anglo-Saxon into school to deliver a workshop in a few weeks' time (Wednesday 27th September)!
Term 1
This term, our book will be King Arthur and the Knights of the Round Table by Marcia Williams.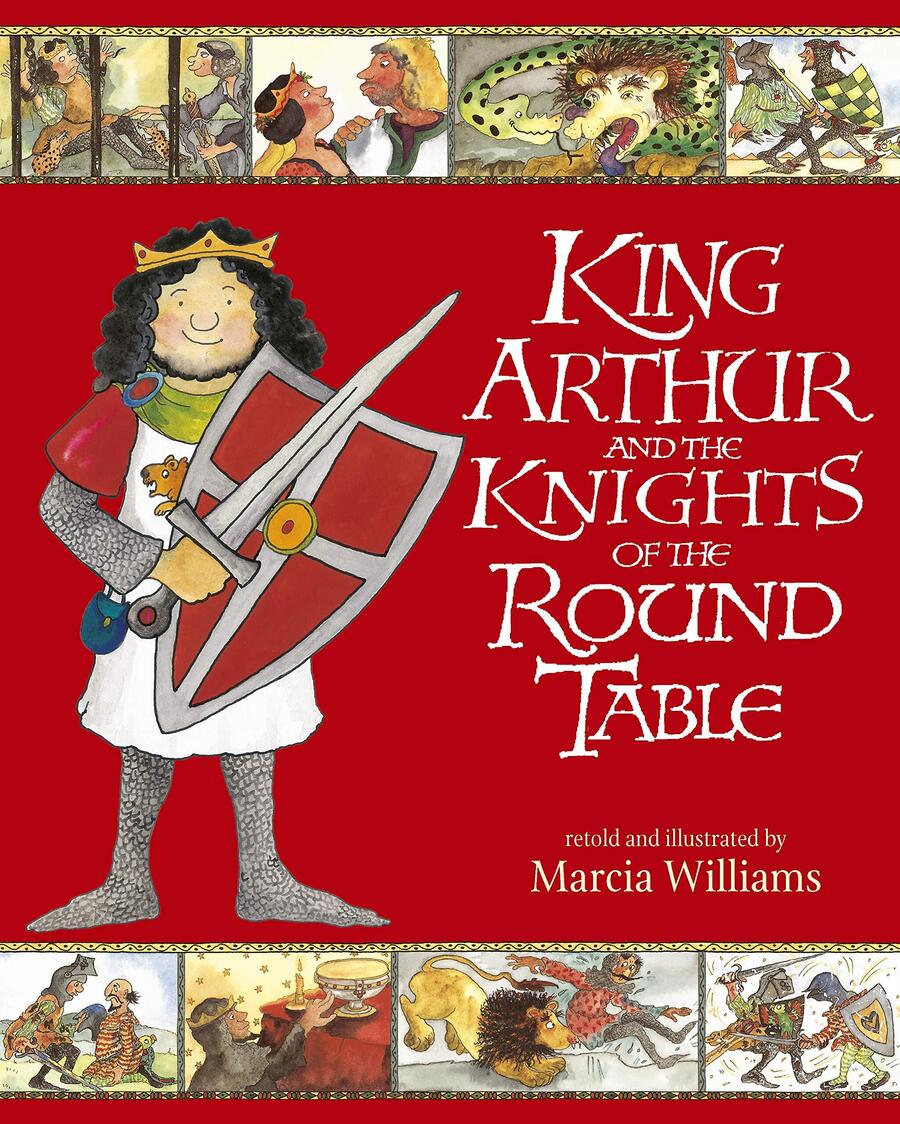 We will be using this book to guide our learning throughout the term. Subjects covered this term will be as follows:
English
Narrative - A new Arthurian story
Non-fiction - A past tense report about Saxon life
Poetry - A narrative poem about Sir Lancelot
Maths
Place Value
Addition and Subtraction
Times Tables
Science
Sound
Computing
Computer systems and networks
Art
Colour
History
The Anglo-Saxons
Geography
Focus on the UK
PE
Football
PSHE
Valuing Difference