Children's Mental Health Week 2021 - week beginning Monday 1st February
Mental Health and Wellbeing has always been important at Cashes, with our motto of Care and Support Helps Everyone Succeed running through everything we do.
This year, more than ever, the annual Children's Mental Health Week is a great time to raise awareness of the importance of speaking with children about mental health and wellbeing.
The theme of the week is "Express Yourself" and more information about the national event can be found here.
With everything being a bit different this year, we have lots planned!
Each afternoon for the week, there will be different activities to take part in, at home (or in class for those children who are in school). These will be as screen-free as possible, for all ages, and suitable for individuals, siblings or families to take part in together. Activities will be shared via this webpage and a list of what will be on offer is below.
There will also be story time videos each day with different grown-ups from school reading picture books linked to mental health and wellbeing. The links to these will be shared via Seesaw each morning.
We hope children and families enjoy some different activities through the week - please feel free to read through what's on offer and choose what sparks your interest; it would be great for children/families to try something different but there is no pressure. There will be no class work set on Seesaw for the afternoons this week.
We would love to see what you get up to though, so please share any photos and/or videos of the highlights via Seesaw to your child's class teacher(s) using the green plus on the home page to "add work".
We will celebrate on this webpage too so when you post to Seesaw let us know if you'd like to be featured online!
All the activities for the week are linked to the 5 Steps to Positive Mental Wellbeing which are explained in more detail on our Mental Wellbeing page.
This is a great read for parents and carers - to help you think about the times we are going through.
Monday 1st February 2021 - Be Active
Mr Spurrier, our sports coach, has a video message for everyone and Mr Barnard has set a keepy-up challenge for you all.
Watch Mr Barnard show off his skills! Here...and here! Can he do 100 keepy-upies?!
Here are some suggested activities for being active together:
Wake Up song - sing and dance along! With sign language too.
Walk in the woods - we are very lucky to have Randwick Woods so close to us in Cashes. Why not go for a walk up there with your family (and dogs if you have one)? Look at the wonderful wildlife we have around us and get some excellent exercise.
Cycle by the canal - can you get out as a family on your bikes. The canal path is a lovely (easyish) route to follow and get some great exercise with a fantastic view.
Sprint around Stroud - running is an excellent way to get active and it is even more fun if you do it with your family. Could you choose a route with your family to run and then try and do it quicker the next day (or later in the week)
For those of you that can't leave the house (or if the weather isn't great). Atlas Sports have their own YouTube channel which has some fantastic activities on that you could have a go at as a family. I know the Year 5 and 6s who have been in school have really enjoyed doing the Yoga activities together. Find it here.
Here is Ant and Dec's I'm a Pupil Get Me Out of Here fitness challenge - see how many stars you can score!
We know that you won't always be able to exercise together, families are juggling a lot at the moment. Here are some ideas which children can do on their own inside:
Andy's Wild Workouts on iPlayer (you need a TV license).
Kidz Bop on YouTube (like we use in school on Go Noodle)
Disney Indoor Games and Activities on the NHS change4life website. (Some activities are for individuals and some are for more, it clearly says before you start)
BBC Schools Radio - EYFS Playtime programmes (songs, stories and movement activities - audio) (no need for a TV license)
Lots of you have been out and about - here are the photos that you've shared.
Tuesday 2nd February 2021 - Connect
Heart Art! Join together as a school to make a piece of collaborative art.
Upload a photo of your finished masterpieces to Seesaw. Mrs Eeley will turn all your pieces of art into a whole school masterpiece!
If you want to you could put it in your window for people to see when they're having their daily exercise. Can we fill the area with hearts?
Here are some videos from Mrs Mutton with ideas but you can also do whatever you like to make a heart picture.
Mrs Mutton explaining how to make a template: click here
Mrs Mutton's suncatcher heart (collect a pack from school if you don't have tissue paper at home) - click here
Mrs Mutton's washi tape/masking tape heart - click here
Here's a little instruction sheet from Mrs Mutton too.
You don't need anything specific other than some pieces of paper, some glue or sellotape if you want to stick them together to make a big heart, and something to add colour with such as coloured pencils or felt tip pens. You can decorate your heart with anything you have though so if you've got other materials then feel free to go wild!
Mrs Mutton has put together packs of materials if you'd like to follow along with her video which will be posted Monday - you can collect these from outside the school office through the week if you're passing by on a walk or to get your shopping.
Heart Art is on the home page. Click here to see.
Wednesday 3rd February 2021 - Keep Learning
Choose a new skill to learn.
To juggle with Mrs Dawson you'll need 3 small round-ish items - satsumas, balls of socks, small soft toys... Here is her instructional video.
Find Miss Pirie's cupcake ingredients here (or buy some cupcakes and join in on the decorating!). And here's a video from her showing you what to do if you want to make them from scratch.
To make a bookmark with Miss Jordan you need a sheet of paper and something to colour in with. Here is the video and here are the written instructions too.
Mrs Marsh is sharing her scrap-booking skills with us - you need some paper and colouring materials plus an envelope (recycled is perfect). Here is the video.
To do our online drawing activity (draw a birthday cake and if you want to make it into a card to send to someone whose birthday you're missing) you'll need paper and coloured pencils/felt pens and a piece of card if you'd like to turn your creation into a card to send someone - a cereal box would be fine as you could decorate the front and back and write in the inside if you haven't got any actual card. Here's the link.
Mr Atkinson has also made a 'making spaghetti bolognese' video for his class which we will share so you can follow along to make tea together too if you fancy it. You'll need mince (or vegetarian mince), onion, tinned tomatoes or a jar of sauce, any other vegetables like carrot or mushrooms and some pasta. Find out what to do here.
And last but not least, learn some sign language with Miss Grace here.
Look at all the wonderful things you've been doing!
Thursday 4th February 2021 - "Express Yourself"
Music with Mrs Mason!
Here is a video lesson suitable for all ages and then we invite you to get musical learning and performing the 'cup song'. Send us a video of your efforts! Once we are all back together Mrs Mason has a whole school performance planned for a singing assembly!
You need some hard plastic cups, picnic type ones, which will make a sound when tapped on a table (so not disposable ones). Just one each Mrs Mason has asked me to point out, sorry!
Here are some songs we usually sing in assembly that you might enjoy:
Friday 5th February 2021 - Connect
Mrs Eeley has shared some paper and pen games you can play at home with your household or on a video call with your friends in their separate houses.
Here are the games explained. And the PowerPoint as a pdf if you'd prefer it without Mrs Eeley talking!
All you need is paper and a pencil/pen.
It defeats the object but there's also this website which has lots more games on and lets you play against the computer too - good for getting the hang of a game before playing it with a real person!
Throughout the week
Give - it is such a difficult time at the moment, we all need to look after each other that little extra bit more. Children, we want you to remember one of our core values - kindness. Try to be kind to your family, even when you're getting on each other's nerves! Try to do a little to help at home - can you tidy your toys away without having to be nagged, can you offer to do a job without being asked, can you give someone in your household a hug if they look like they need it?
We talk at school about how kindness is free and it makes you feel good as well as the person you're being kind to too. Try to spread some kindness this week.
Here's a song called Give a Smile.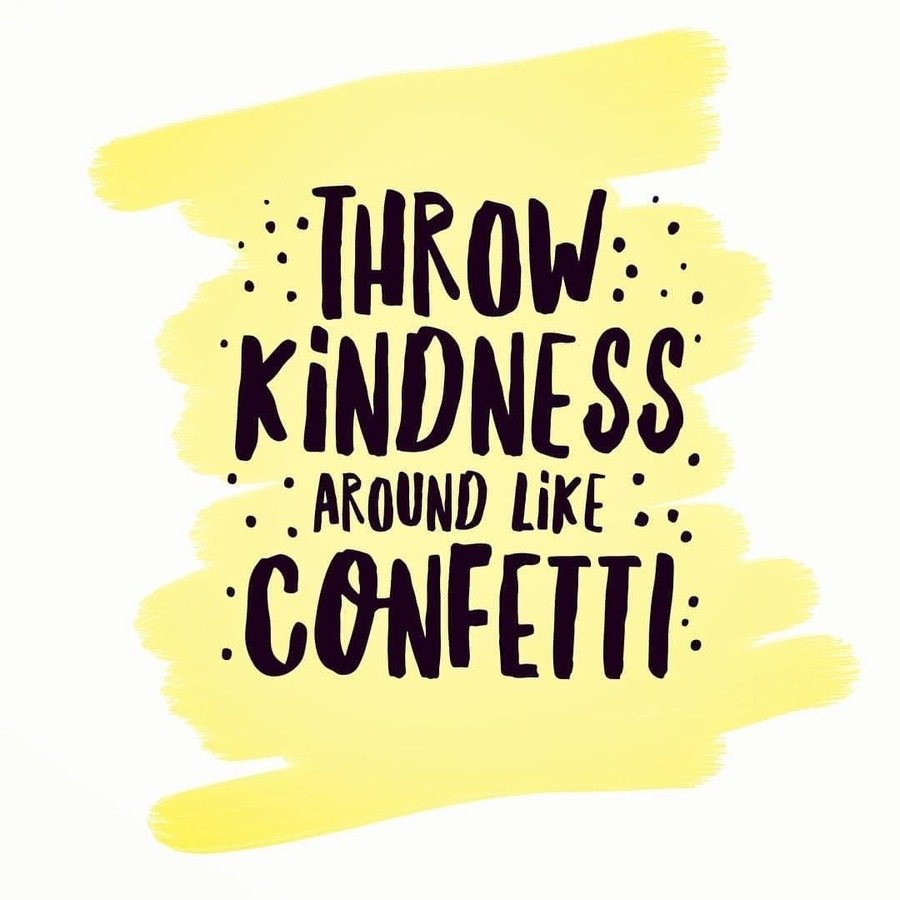 Take Notice - take part in our alphabet scavenger hunt either out on a walk or around your house. Can you find something that starts with each letter of the alphabet? If you're out and about and want to show us make a photo collage to send in, if you're at home and gather up the items can you make picture with your finds?
We really hope you enjoy the activities this week - you can do as many as you like, there is no pressure to do them all! They don't need doing on the set day so please do what you like, when you like, to fit in with your routines and juggles. Most of all have fun!
The only thing to note is that for the children who are in school on a certain day, they'll be doing the activities set for that day so for those families with children attending part time it might be easier to stick to the specific days of the week.